Have you considered making a switch to ditch speciesism and go vegan in the new year? A resolution that benefits animals—including humans, the planet, and your own health—is a great way to awaken with more kindness, awareness, and sense of purpose on January 1! And going vegan has never been easier, with all the latest cruelty-free personal-care products, food, fashion, entertainment, and more at your fingertips. Now let's get you geared up to melt the icy vices of human supremacy and help 2023 be more animal-free.
This New Year, Peruse Our Top Picks for Vegan Personal-Care Products
There are so many options for cruelty-free makeup, shampoos, soaps, and so on. Let us lead you through a few brands whose products will be easy to find. Learn why checking the labels on personal-care products is important before making a purchase, as no animal should ever be used for experimentation or exploited for cosmetics testing.
Get started on your vegan glow-up with these cruelty-free beauty products from Walmart. And while you're at it, freshen up with our picks for the best vegan shampoos and conditioners, along with some soothing soaps, shaving options, skincare items, and other animal-free bath supplies.
For further guidance, access our Beauty Without Bunnies page to discover which items are animal-friendly and the companies that make them.
Start Finding Your Vegan Way in the New Year With PETA's Top Food Pointers
Ready to begin with easy, delectable vegan meals? Here are PETA's most popular recipes for you to prepare, savor, and share. Once you've explored a few of those, treat yourself to the newest animal-friendly options in select stores and restaurants. We got the tasty scoop on vegan innovations while attending Natural Products Expo West in May.
Eager to eat quickly but without consuming dishes made from exploited animals, who are sensitive, social beings? Check out our list of all-vegan fast-food chains. Or if you're craving an old favorite chain restaurant but unsure whether it's ventured into cruelty-free fare, peruse some of 2022's best vegan fast-food news. While out for a speedy nosh, do you find yourself wishing more milkshakes were dairy-free and easy to find? We've got you covered with some top shops to get you "shaking." Feeling peckish at the ballpark? You won't strike out with these vegan favorites. Getting dinner with friends after the game? Sample fresh, animal-free flavors at these Latine-owned spots across the country, selected by PETA Latino.
Between meals, are you snooping around for a snack that happens to be compassionate? Let this "accidentally vegan" list lead you right to them. And in case you're a parent needing to tide over your young ones, here are some animal-friendly, prepackaged snacks kids can enjoy.
Planning to throw a party that's to dye for soon? Give these natural and colorful food dye ideas a go. Also, check out our rainbow food trend page to enhance your table's hues. If you want to go full throttle with a frozen dessert to conclude the festivities, try serving everyone your own epic vegan ice cream sundaes.
However you begin pursuing plant-based platters, pause when you can and take a fun, reflective quiz that matches animal-free food with your personality: Which vegan recipe are you? Also, download the HappyCow app to help you find the nearest vegan-friendly restaurants. And while all these tips are a solid start, also be sure to keep up with PETA's regular posts on vegan food and drinks for our take on the latest delights.
Refurbish Your Fashion With Budding Compassion in the New Year
Now that you've dipped into delicious vegan food, flip through our animal-friendly fashion tips. As you start to work on updating your wardrobe, consider why animals should never be used for clothing. The cruelty they endure for fleeting fashion is unconscionable, especially as countless vegan fabrics are now available and being developed.
Since sustainable fashion is vegan, get a glimpse of PETA's involvement in a Vegan Fashion Week panel. Then, look through these leather-free styles—all from Latine-owned companies—and pick a few as daily go-tos for your wardrobe. Learn how fur, down, wool, silk, and other kinds of animal-derived materials are being replaced with a vegan variety in eco-friendly outfits and activewear.
Now that you have a handle on some fantastic outfits, be sure to stay current with PETA's updates on all things truly fashion-forward because they're animal-free.
Revel in Kind Vegan Activities as You Enter the New Year
Unsure how going vegan will change your modes of amusement? As no animal should ever be used for entertainment, here are a few ideas to engage and uplift your new vegan self.
Start by skipping roadside zoos, aquariums, marine parks, and circuses that exploit animals. Take a trip instead to the nearest reputable farmed-animal sanctuary. There, you can visit animals who have been rescued and help fund compassionate efforts.
Learn how animals are used for film and television, and seek out kind productions the next time you pay for a movie ticket or select a streaming show.
Love TV shows about eats and treats but worried that no vegan representation is out there? Try Food Network's It's CompliPlated, hosted by PETA's 2020 Person of the Year, Tabitha Brown.
Eager to read a great book about animals but not sure where to start? Pick up one of these moving animal rights–themed books or other works of literature that critique speciesism.
No matter how you enjoy your leisure time, simply keeping animals in your heart and mind will allow you to spend it meaningfully and compassionately.
Take the Next Step by Reviewing PETA's Victories and Getting Active for Animals
With the vegan basics in place, you can go above and beyond for animals by celebrating 2022's triumphs and taking online action via our easy and innovative alerts. Read about and participate in our most pressing campaigns. Get inspired by these recent victories by PETA supporters and learn how you can help animals going forward.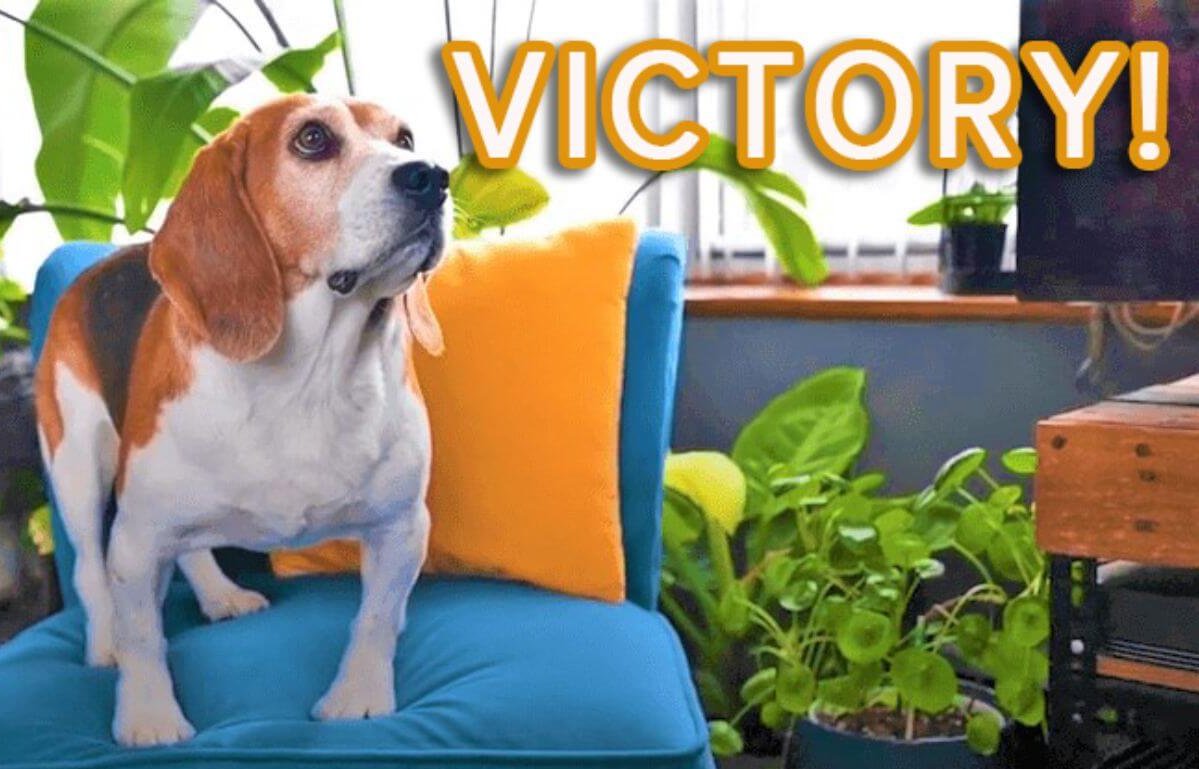 We wish you a stellar start to 2023, as the new vegan you begins to feel ready and steady prioritizing compassion for animals. After all, we're animals, too, and being kind to our fellow creatures is simple—especially with a reliable guide. If you're seeking further advice, check out these vegan-friendly apps, which may make all the difference.
Take one last tip from us and order our free vegan starter kit. And for extra motivation in going vegan, team up with a friend and send them one as well.
Happy New Year from everyone here at PETA!
Order a Free Vegan Starter Kit
Send a Friend a Free Vegan Starter Kit