PETA has been alerted to the plight of Foxy, a dog reportedly living in Los Angeles. He was apparently hit by a car almost six months ago, in May, and reportedly sustained multiple serious injuries, including a severed paw. PETA is told that Foxy never received veterinary care for his painful, horrific injuries and continues to suffer in agony. We are told that he spends most or all of every day muzzled and/or wearing a hard plastic "cone" (or e-collar), evidently to prevent him from licking or chewing at his painful wounds. According to our caller, he is usually kept confined to a balcony, often surrounded by his own waste.
Upon learning of these allegations, PETA caseworkers immediately reported the details, including photos, to Los Angeles Animal Services (LAAS), which PETA was told had received a complaint about Foxy in June. It is unclear what, if any, action the agency has taken to help him. Foxy needs your help today!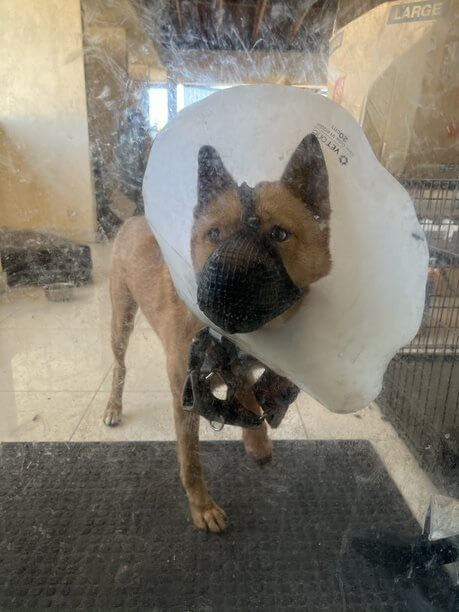 Please take a moment to send a polite message to LAAS leadership and urge the agency to confiscate this dog immediately and file cruelty charges, as appropriate.
Please send polite comments to:
Annette Ramirez
Interim General Manager
Los Angeles Animal Services


[email protected]
Los Angeles Animal Services Commission


[email protected]