Lucy the Rottweiler had what every dog deserves—a comfortable home with a human who loved and respected her. But when her adoring guardian found himself suffering from serious health issues, he knew he could no longer give her the care she needed, so he turned to PETA for help finding her a new home.
Five-year-old Lucy was understandably nervous and confused when she arrived at PETA's Norfolk, Virginia, shelter. Knowing how desperately she must have been missing her beloved former guardian, staffers set to work helping this gentle giant come out of her shell. Gradually, she relaxed enough to reveal her true personality—and it's larger than life.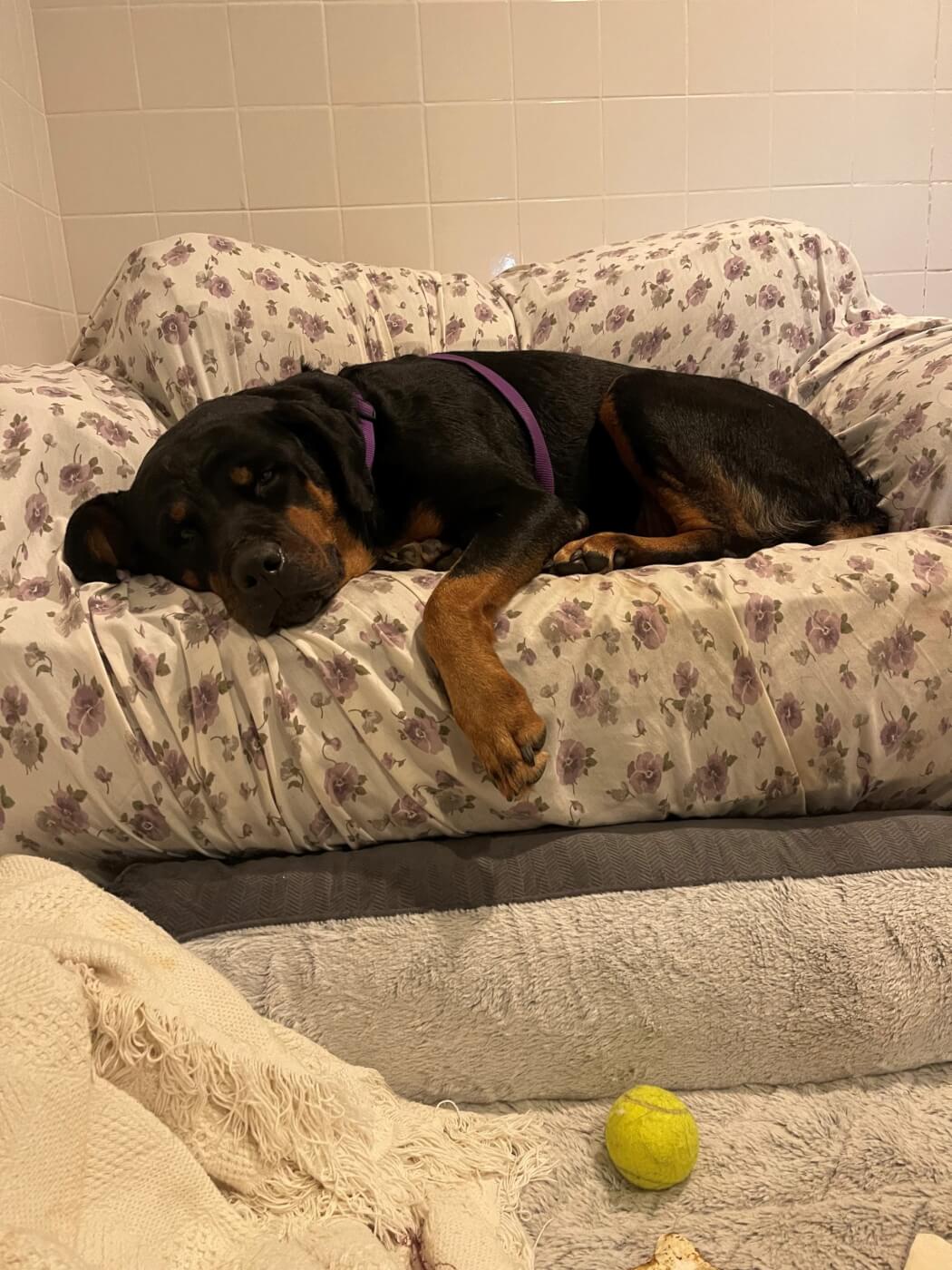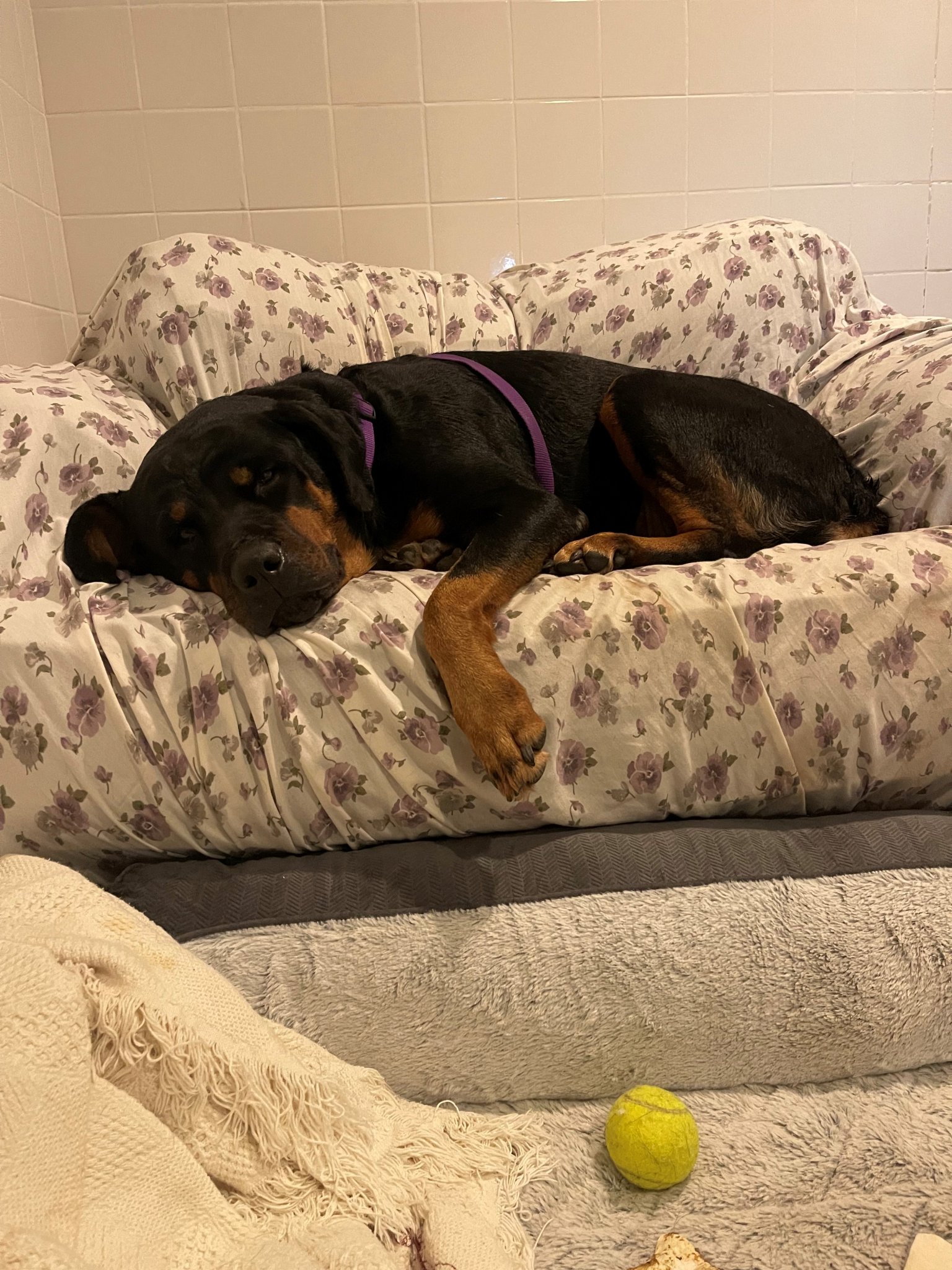 Turns out, this lady is as fun-loving as everyone's other favorite Lucy. She's a snuggle bug with a stellar sense of humor whose typical antics involve grabbing a toy and romping around like a pony—and at about 120 pounds, she's about the size of one! A sucker for tummy rubs, she also enjoys going for long walks anywhere she can sniff and roll around to her heart's content.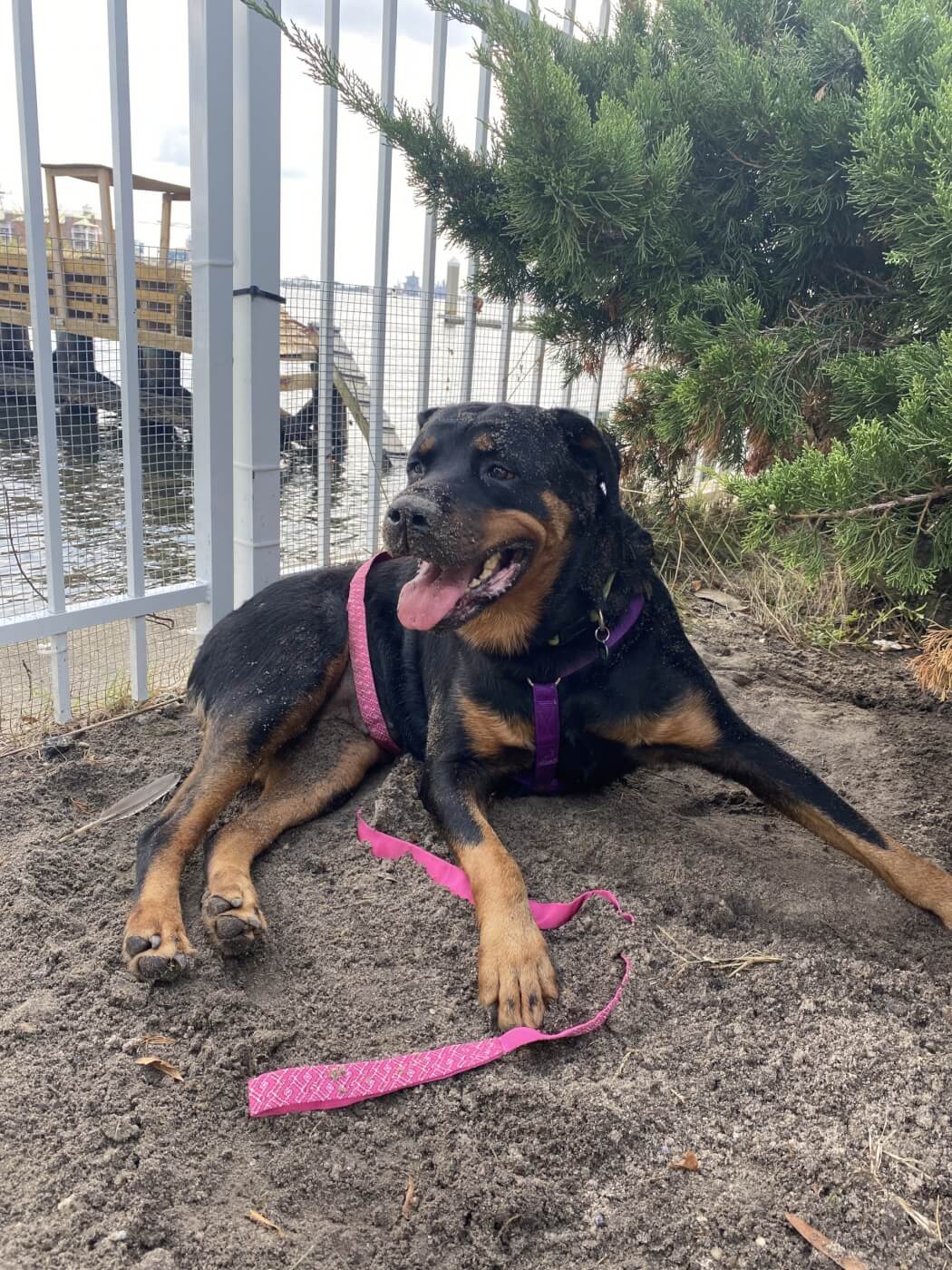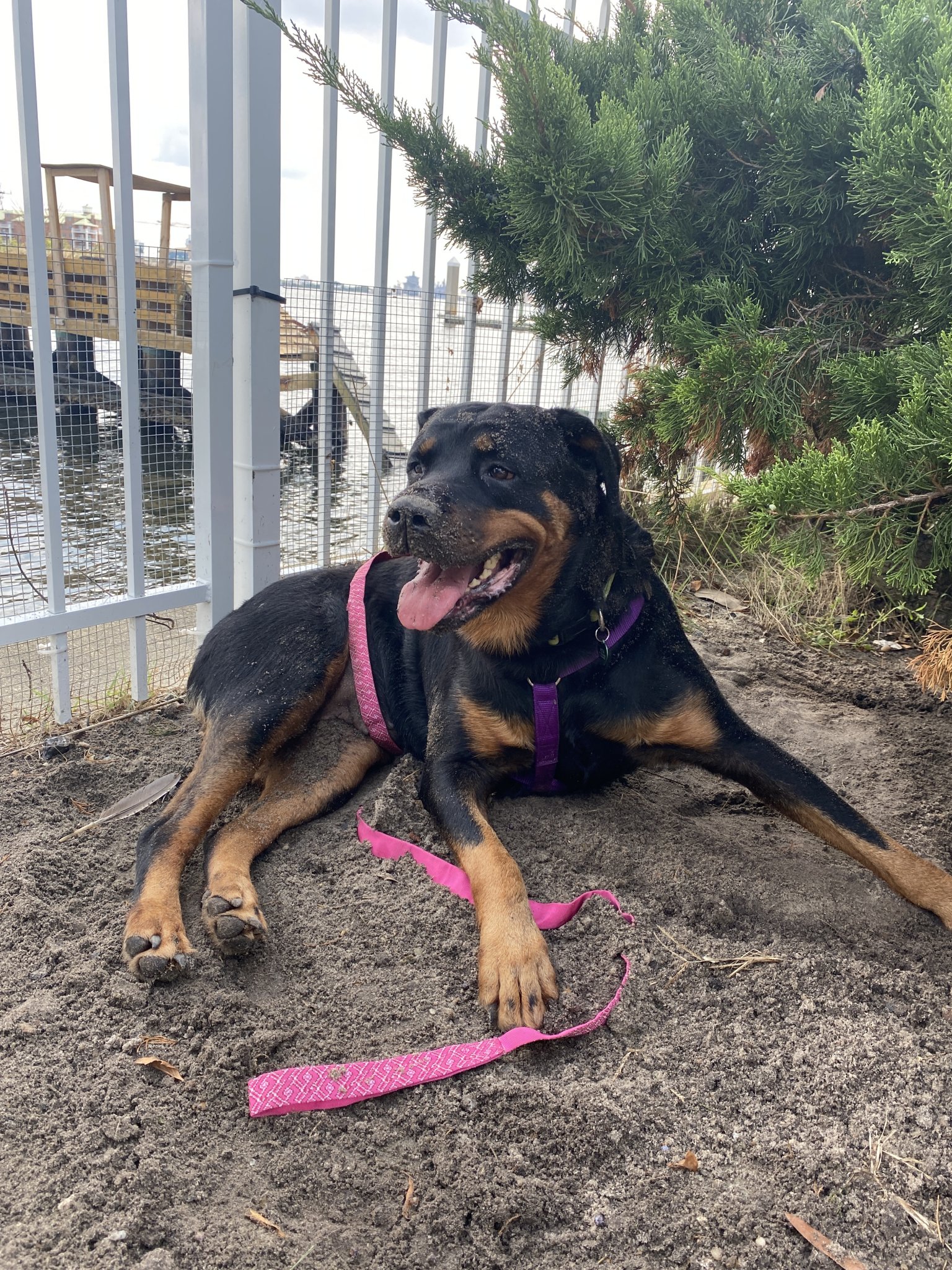 You know that "Live, Laugh, Love" decal plastered on your dining room wall since 2009? Lucy won't judge you for it—in fact, you might have a new basic bestie, because that's her life motto! (That "Hang in There" cat poster in your office, on the other hand, has got to go.)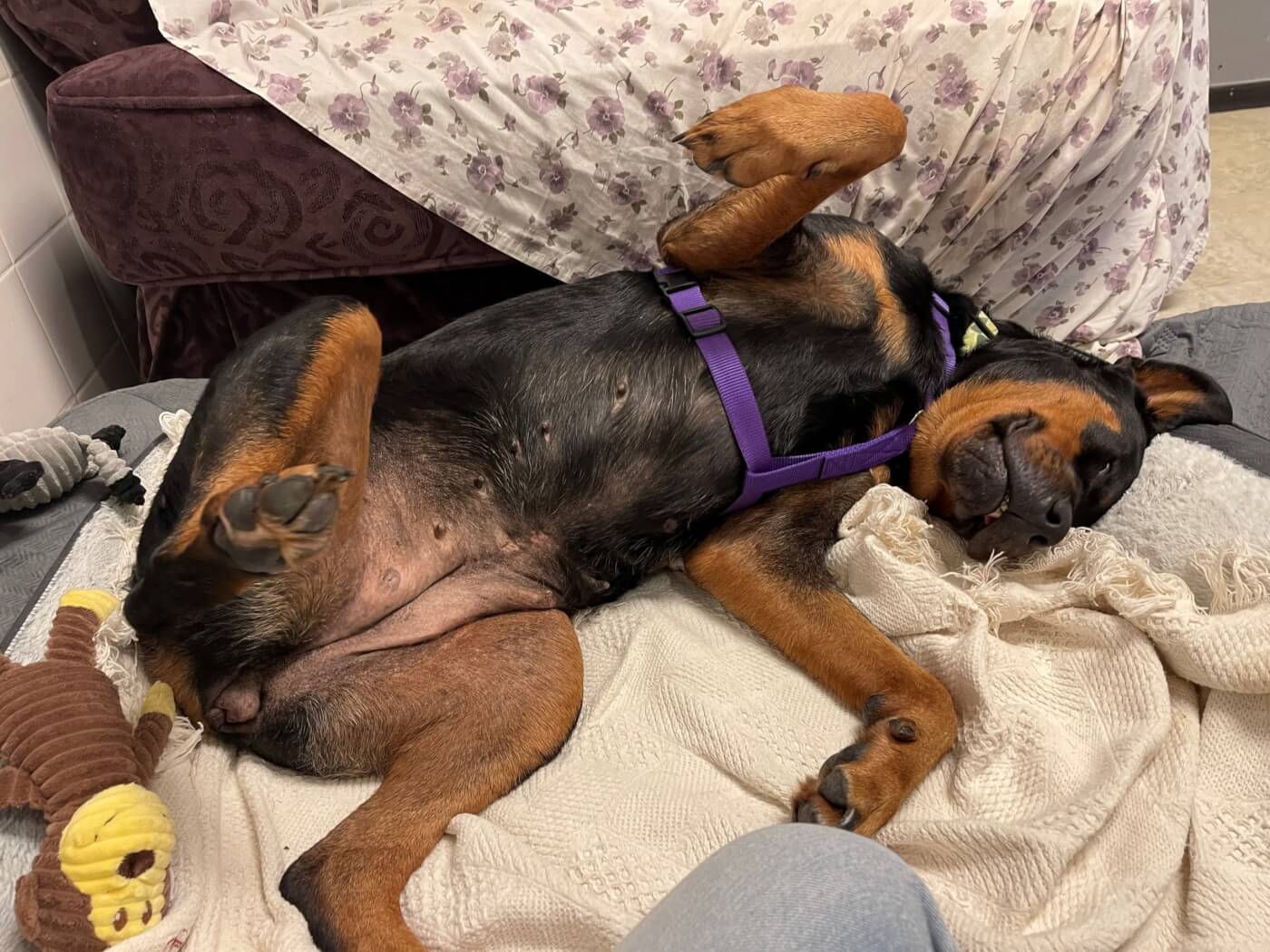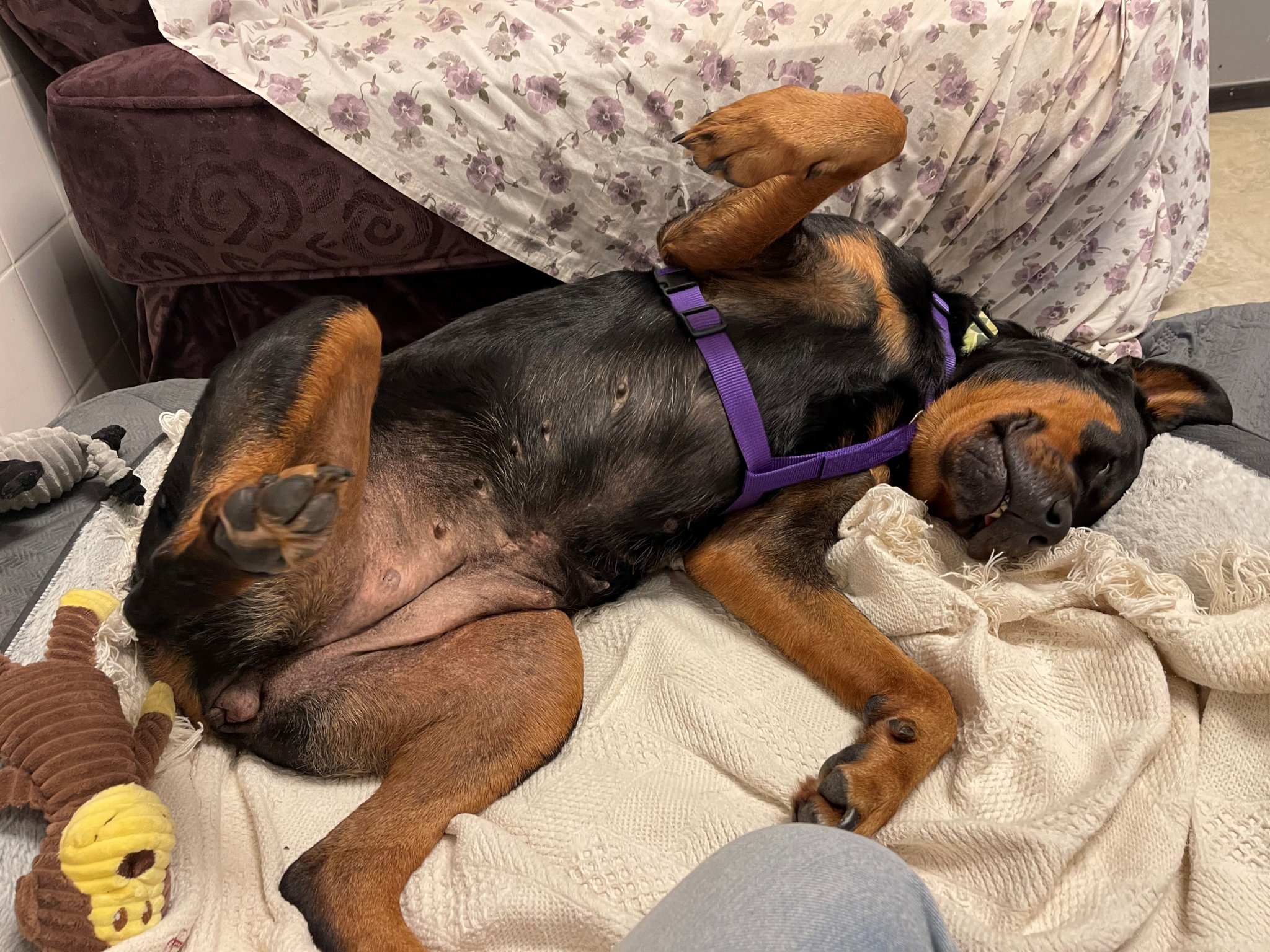 Speaking of cats, Lucy has lived with them and should be agreeable to a feline family member as long as proper introductions are made. She hasn't spent much time around other dogs but is very curious about them, so a home with a calm, friendly canine sibling might be in her future. Lucy's adopter will need to have experience with dogs—ideally Rottweilers like her—and provide her with a quiet, adults-only life as she was accustomed to as her former guardian's right-hand gal. She'll politely pass on busy households with small children.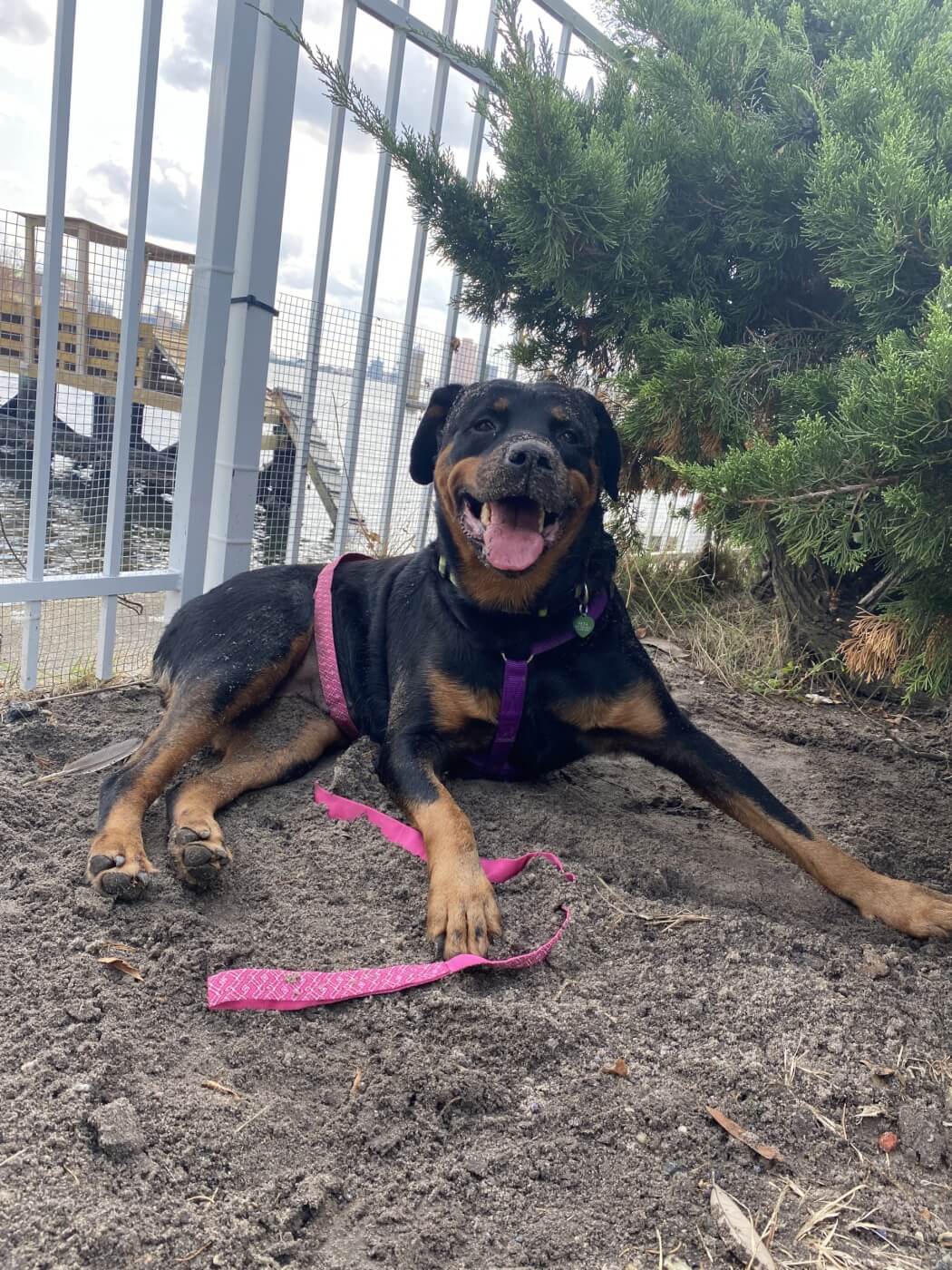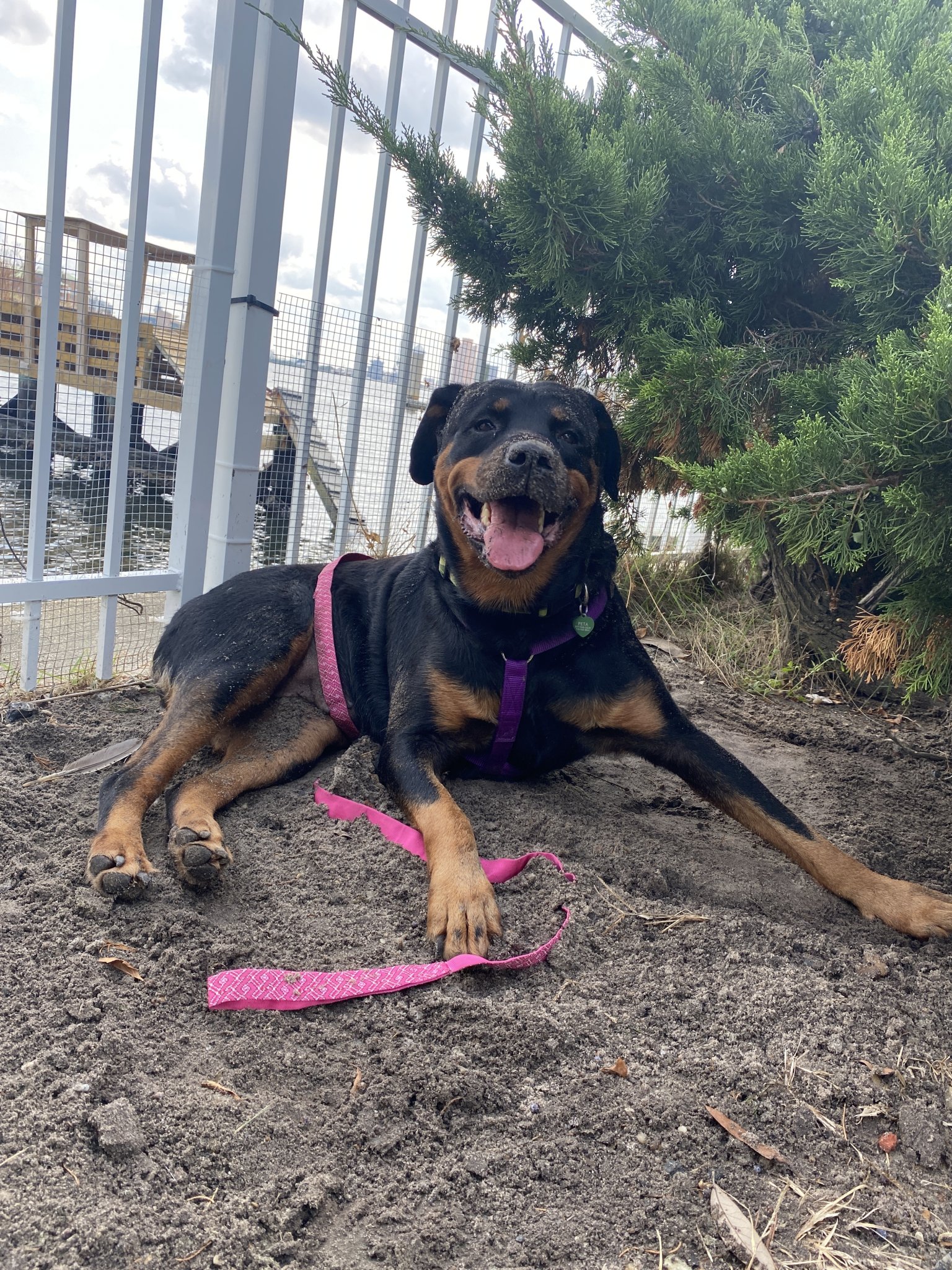 Are you ready to love Lucy? Contact [email protected] for more information!