With temperatures and leaves falling quickly in the area around the Sam Simon Center, PETA's Norfolk, Virginia, headquarters, the residents of a rural mobile home park became concerned about the plight of the local feral cat population. Knowing the cats didn't stand a chance against the oncoming winter weather—not to mention speeding cars, disease, dogs, and cruel humans—the residents made the compassionate call to ask PETA for help trapping the unsocial felines.
But when fieldworkers for PETA's Community Animal Project checked one of the traps, they found a surprise. Rather than an understandably terrified, hissing feral cat, they discovered Claire—a roly-poly calico who'd evidently wandered into the trap for a treat and was relieved that some new human pals had shown up to extricate her from her predicament.
After making sure that the unexpectedly friendly Claire was indeed homeless, the fieldworkers brought her to PETA's animal shelter, where she was pleased as punch to discover a room full of blankets, soft beds, toys, and snacks just for her. Confident that the indoor life would suit her just fine—and that PETA would find her a more permanent abode faster than you can say "Tofurky Day"—Claire flopped on her back and took a long-overdue nap.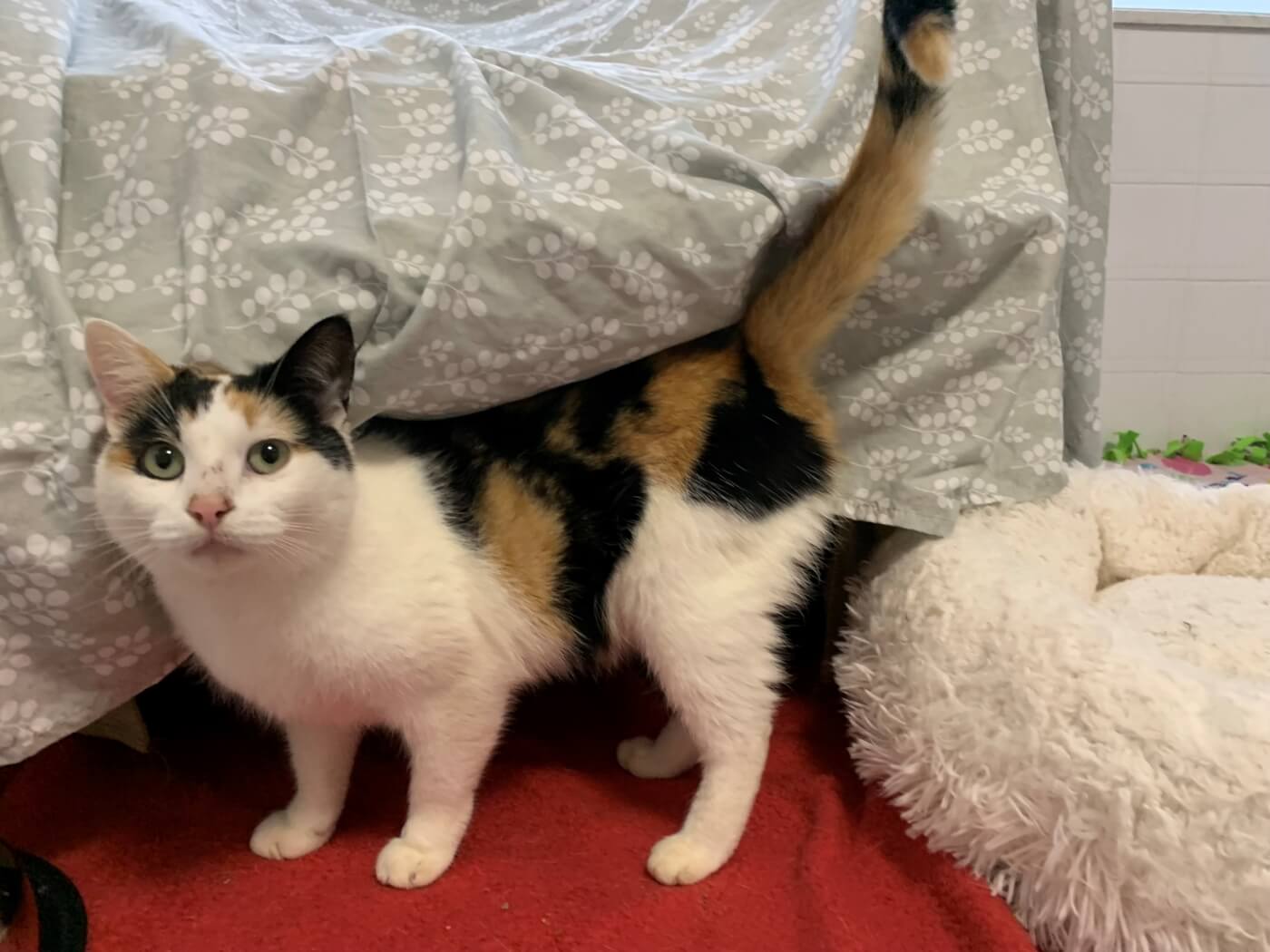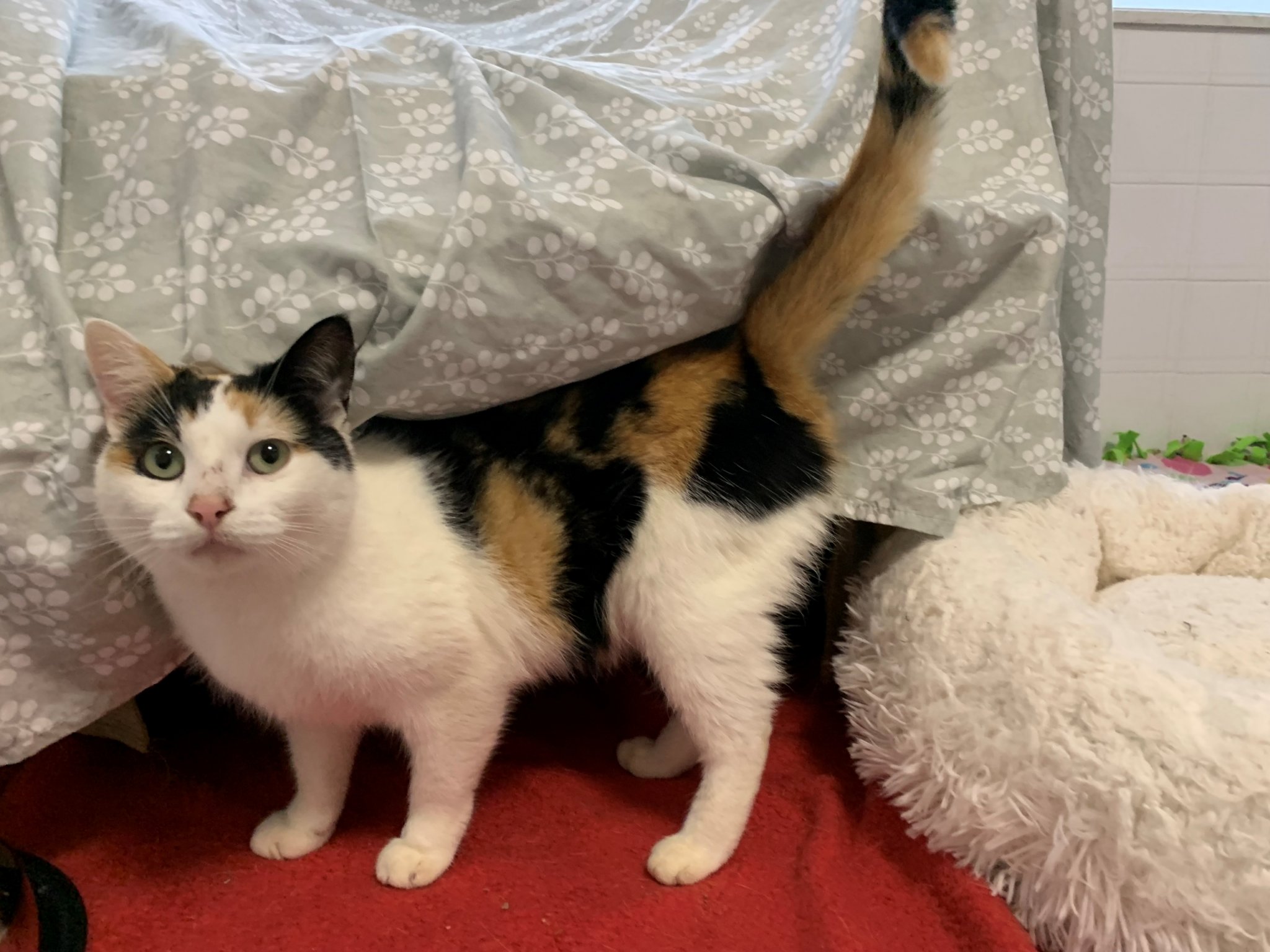 Claire—who is about 3 years old—can be a bit shy at first, but she warms up quickly and will be your new best friend in no time. She has a fun greeting technique that involves rolling over to say hello—but touch her mashed potato–esque tummy at your own risk! Speaking of mashed potatoes, she's already invited herself to your Thanksgiving celebration—she's a wonderful conversationalist and is sure to win over even your most cantankerous uncles.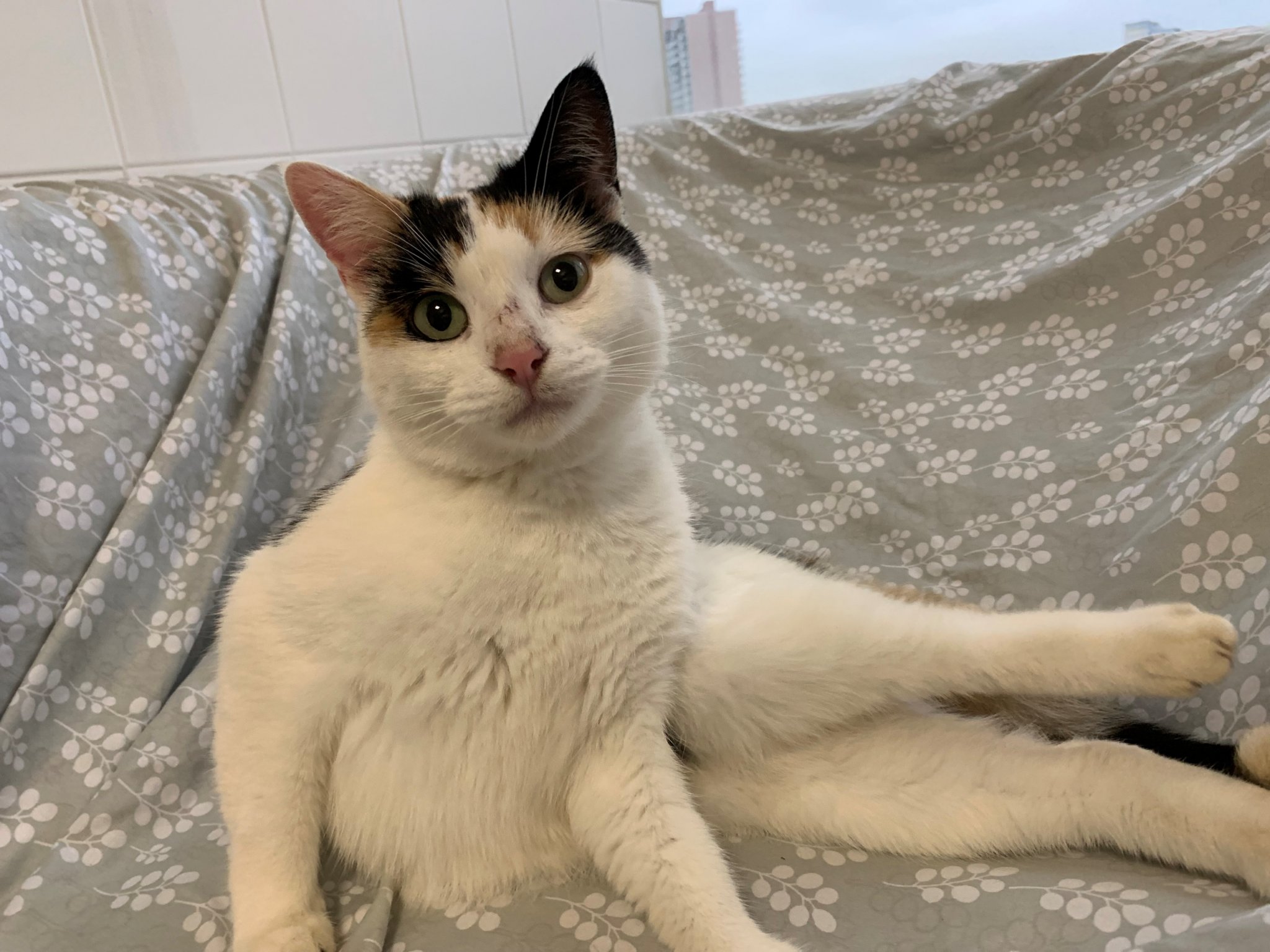 Claire would love to chill out and watch some cat TV, but if you prefer football or the Macy's parade, she doesn't mind what's on the screen—as long as she can warm your lap. And when it comes to Cruelty-Free Friday, she'd like to propose that you skip the shopping and just stay home with her on the couch. Did someone say "leftovers"?
Ready to give Claire a home for the holidays? E-mail [email protected] to learn more!