Harvard University experimenter Margaret Livingstone tears baby monkeys away from their howling mothers shortly after birth and imprisons them in cold steel cages, where they're given only a pathetic cloth "surrogate" to cling to for comfort. She's sewn some of the babies' eyes shut, leaving them in complete darkness for up to a year. Help end her morally depraved experiments.
Flurry of Flyposters Blankets Harvard's Campus as Controversy Swirls Over Baby Monkey Experiments
November 2, 2022
Cambridge, Massachusetts, has yet to see its first snowfall of the season, but amid the approach of colder weather, activists brought to campus a storm of another sort: eye-catching flyposters slamming Margaret Livingstone's crude and psychologically disastrous experiments on infant monkeys.
---
Close Encounters With the Unkind: PETA's Virtual Reality 'Aliens' 'Abduct' Harvard Students
October 31, 2022
PETA's "UFO" landed at Harvard University just in time for Halloween, drawing curious students inside to experience firsthand (in virtual reality) the fear and confusion of being abducted from one's home and family to be exploited for painful and invasive experiments. Students who participated were far from the only "abduction victims" on campus: Baby monkeys in Margaret Livingstone's laboratory—who are pried from their distraught mothers shortly after birth—know this terror all too well.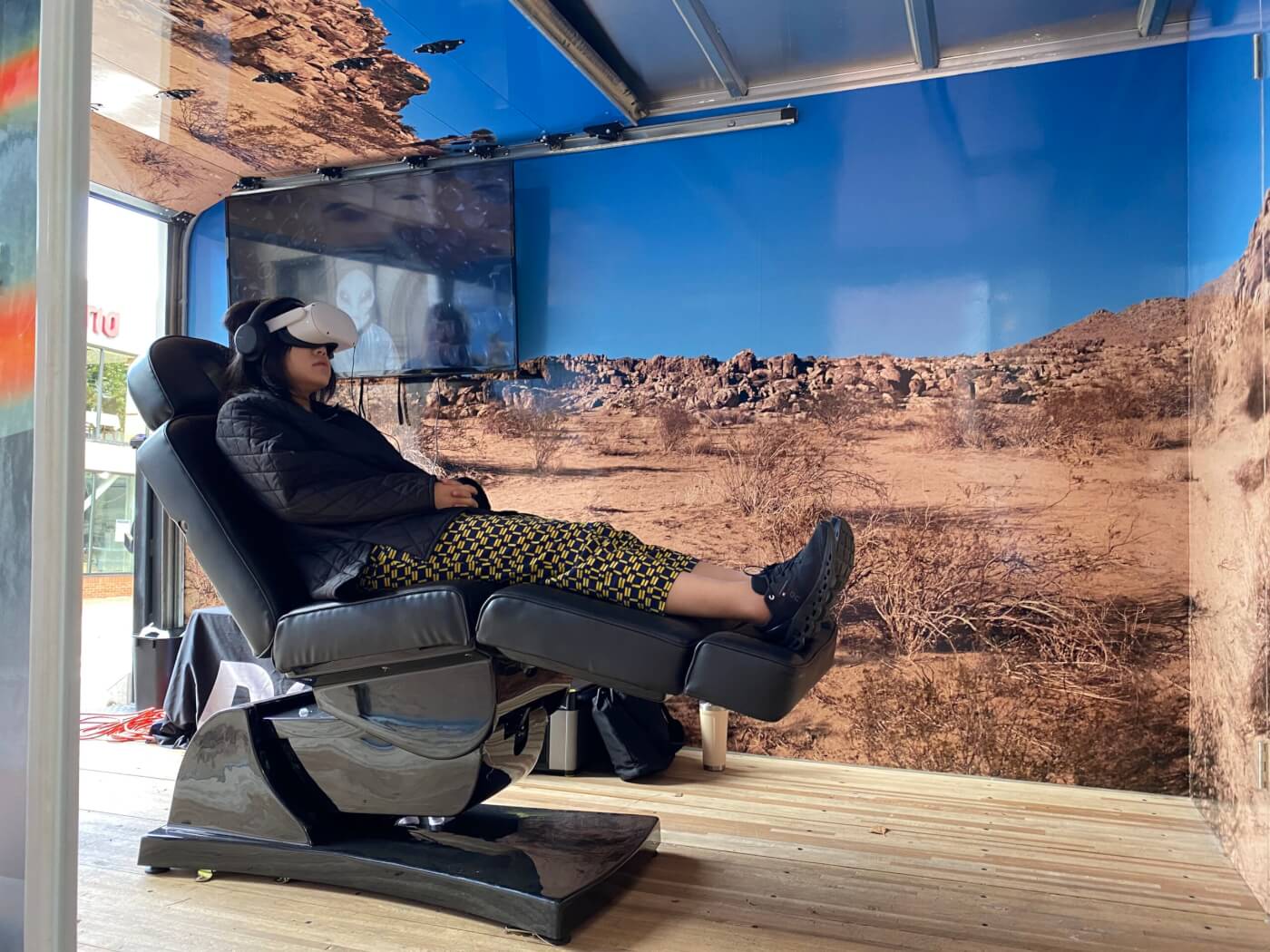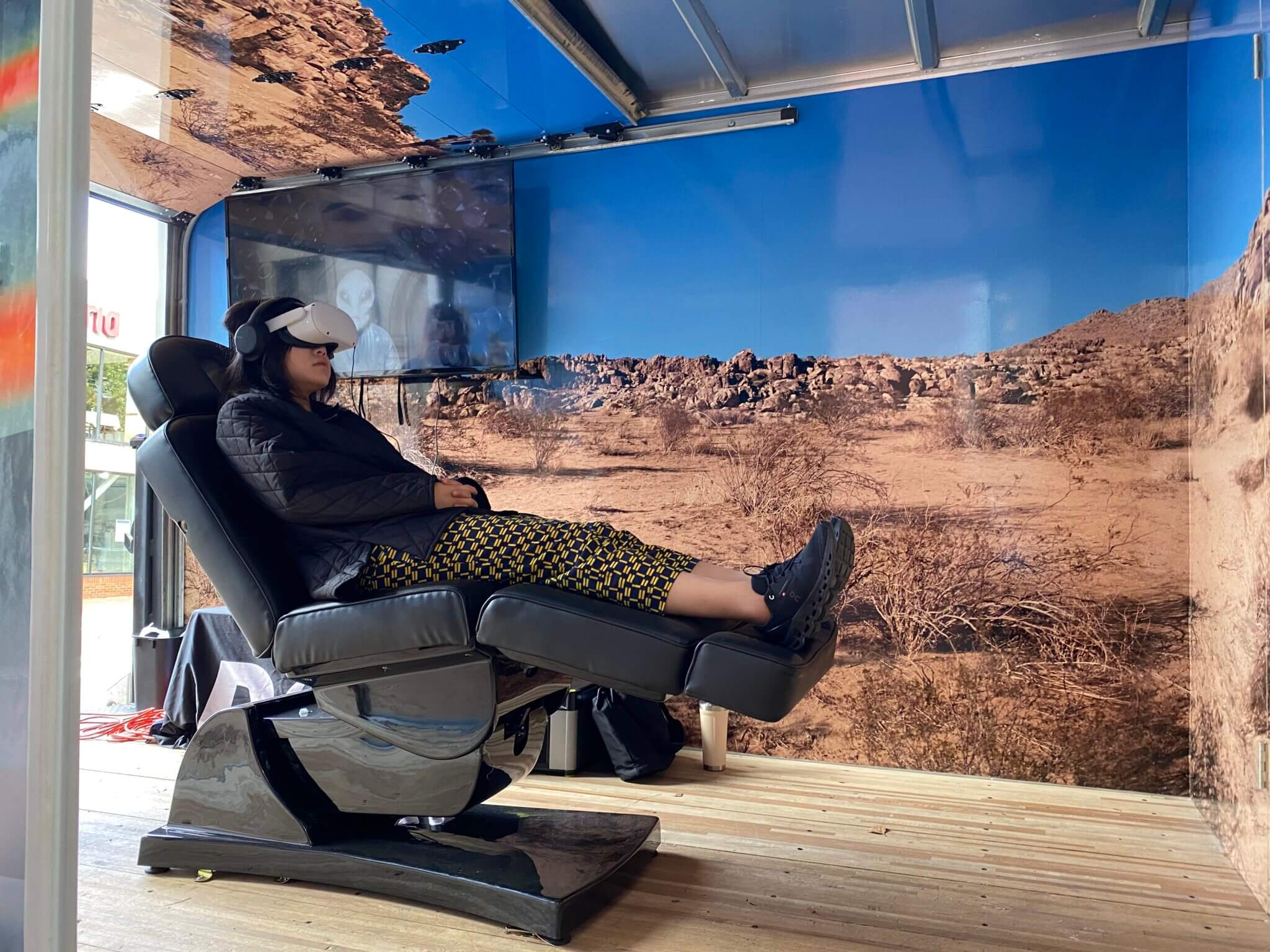 ---
Direct Action Everywhere's Founder Dismantles Harvard's 'Necessary Evil' Rationale for Twisted Tests on Baby Monkeys
October 28, 2022
The most stomach-churning evil can be rationalized, normalized, and even claimed to be necessary, writes animal rights activist Wayne Hsiung—but it can be challenged with compassion. Hsiung, the founder of animal rights group Direct Action Everywhere, calls out the factual and ethical leaps in Harvard University's statement in support of Margaret Livingstone and highlights the story of his mother, who understood that barbaric experiments like Livingstone's were wrong despite suffering from the same terminal illness that Livingstone implausibly claims she's helping to cure.
---
More Than 250 Scientists Urge PNAS: Retract Livingstone's Unethical Paper Now
October 19, 2022
Citing "the unethical practices and research standards it promotes and its failure to advance scientific knowledge," more than 250 animal behavior researchers, graduate students, and postdoctoral students joined forces for a letter urging PNAS (Proceedings of the National Academy of Sciences) to retract Harvard University experimenter Margaret Livingstone's most recent paper, "Triggers for Mother Love." "[T]he time for this unethical treatment of nonhuman animals for research is over," they wrote. "We cannot ask monkeys for consent, but we can stop using, publishing, and in this case actively promoting cruel methods that knowingly cause extreme distress."
---
Prevent More Irreversible Harm—Revoke Approval for Livingstone's Experiments, PETA Scientist Urges Harvard
October 12, 2022
After poring over Margaret Livingstone's experimental protocols, PETA neuroscientist Katherine Roe has her own findings to report: The experiments are scientifically and morally unsound. Roe detailed her concerns in a letter to Harvard University President Lawrence Bacow and other school officials, urging them to revoke university approval for the psychologically devastating tests. "It's deeply concerning that experiments that induce irreversible harm on infant primates are permitted at Harvard Medical School at all, let alone allowed to occur for several decades," she wrote.