UN LAB Middleware Label: Title Ends
It's a story heard entirely too often: A man on the island of Mauritius, an island nation off the southeast coast of Africa, was arrested last month for suspected illegal trafficking of hundreds of long-tailed macaques destined for animal experimentation laboratories.
Authorities seized 440 monkeys who had apparently been abducted illegally from their forest homes and forced to live in squalid conditions, held in solitary confinement with no caretaker in sight. There was no food or water. Urine-soaked feces caked their tiny cages. There was no ventilation.
The man who was arrested, a director of a company, said he had applied for a permit to export the monkeys and was waiting for a response. Authorities suspect the monkeys were part of an illegal trafficking network, according to news reports.
PETA joins Action for Primates in calling on Mauritius authorities to urgently and transparently investigate those involved in the illegal capture and captivity of these monkeys, including by arranging a visit from an animal welfare group to assess the situation. We also urge authorities to prevent these monkeys from being sent to laboratories or monkey factory farms for the industry.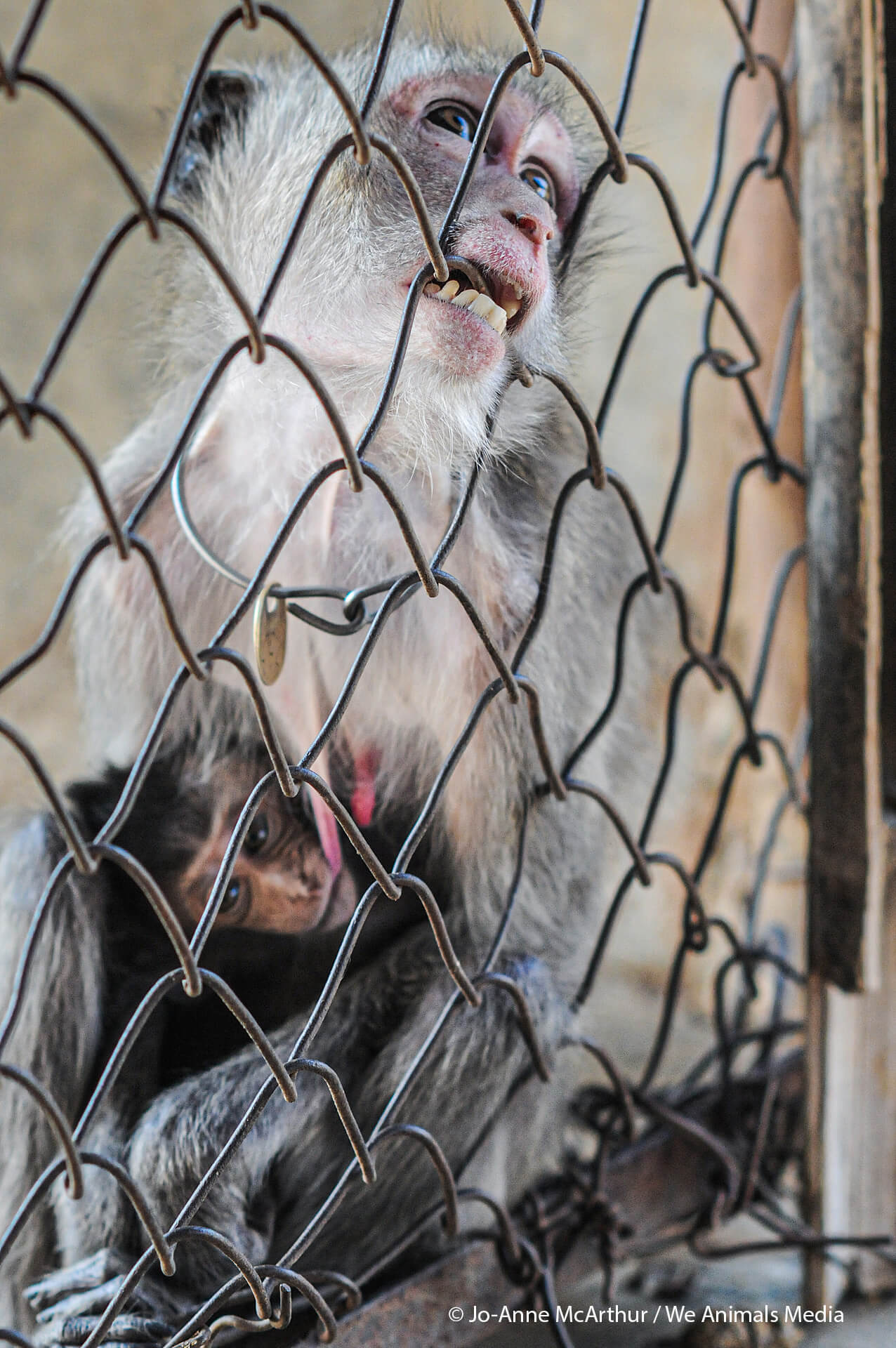 It's like déjà vu all over again. This incident occurred on March 17. But it could easily have been any given day, because a voracious, monkey-killing animal experimentation industry demands an uninterrupted stream of sensitive beings to fuel its bottomless supply of pointless experiments, creating a cottage industry of clandestine criminals on the other side of the world willing to trade sentient lives for a quick buck.
It doesn't seem to matter that the experimentation industry has pushed long-tailed macaques to the brink of extinction or that the experiments are pointless, cruel, and deadly. The U.S. primate experimentation industry barreled ahead last year, importing more than 8,000 endangered long-tailed macaques from Mauritius alone. Like any other industry, the animal experimentation industry exists primarily for its own perpetuation.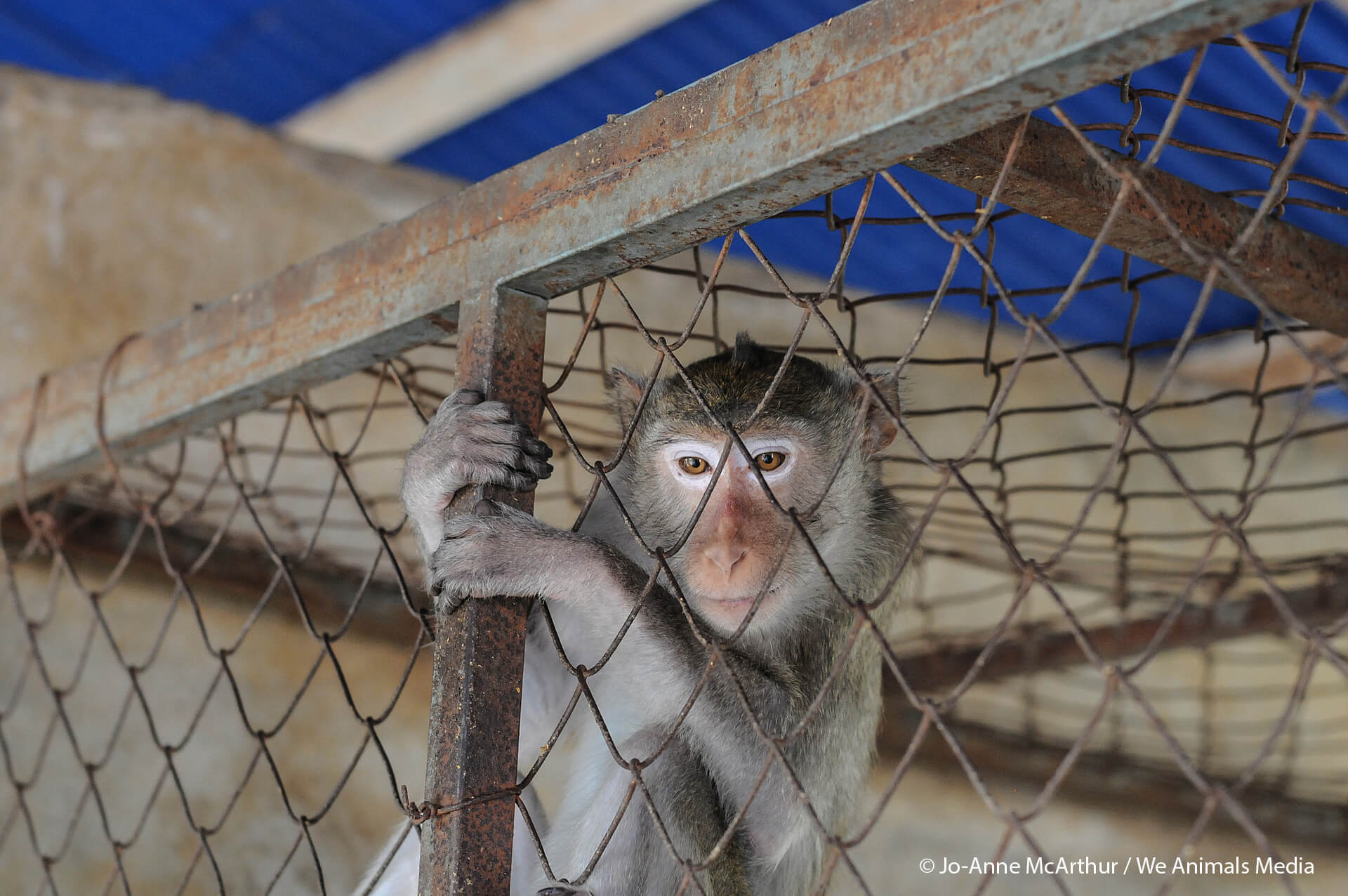 And Charles River Laboratories—which is right now under civil and criminal investigation—is the largest buyer of monkeys from Mauritius. Perhaps not coincidentally, the U.S. government recently barred Charles River from selling more than 1,000 monkeys from Cambodia, because the company couldn't prove that the macaques weren't illegally abducted from their forest homes. PETA and Born Free USA are working to get these monkeys to sanctuary.
Please take a minute today and TAKE ACTION to stand up for endangered macaques around the world by pressuring authorities in Mauritius to fully investigate the March 17 incident.