Spending time with sparrows was an intrinsic part of Rakesh Khatri's childhood. Upon returning home from school, he would run up to the terrace of his house in Old Delhi's Chandni Chowk, and feed grains to his winged friends, in their nest inside a tin shed, and then fly them off.
"When I was growing up, sparrows would make their nests on switchboards, balcony, window panes but now we have covered all our homes with doors and windows. It is sad how we have robbed them of their houses to build our own," Rakesh tells The Better India.
---
Click here to attend a fun, educative workshop by Rakesh Khatri, where you can tour the Okhla Bird Sanctuary and also learn to makes nests!
---
While acknowledging that his memories belonged to a different, kinder time, Rakesh, who also had an eye on the future, was unwilling to accept what many believe is inevitable⁠—future generations might not be able to spot even one sparrow in their entire lifetime.
To ensure that this does not happen, the media professional quit his job in 2008 and started working towards sparrow conservation by building artificial nests in Delhi. So far, he has constructed over one lakh nests and every month he purchases 8-10 kilos of grains to feed sparrows around the city.
"I became a conservationist not by choice, but due to the unfortunate circumstances. It is my mission to educate the future generation about the importance of sparrows in our ecosystem," asserts the 57-year-old.
Four years later, he registered his NGO Eco Roots Foundation (ERF) with his wife Monica Kapoor and son, Animesh, to create awareness among the younger generation through workshops on making nests for the birds.
Rakesh has conducted more than 2.5 lakh workshops in schools, corporates and Residential Welfare Associations. The 3-hour-long workshop is for every age group, and the proceeds go towards building more nests.
---
Click here to attend a fun, educative workshop by Rakesh Khatri, where you can tour the Okhla Bird Sanctuary and also learn to makes nest!
---
He begins the workshop with questions that eventually lead to the issue of how and why sparrows are on the verge of extinction.
'When was the last time you spotted a sparrow on your window?'
'Name five birds that are commonly seen around your house.'
'What colour is the koel?'
As participants wrack their brains for an answer, Rakesh sheds light on the reasons behind their decline.
"Modern houses are built in a way that leaves no room for sparrows. We have become intolerant towards the supposed 'nuisance' birds create. Earlier, Indians households would dry the grains and pulses on the roof, which would attract the sparrows. But now, we get everything in packets, and this is also responsible for their disappearance," he mentions.
He backs up his purpose by mentioning facts about how sparrows are relevant in our ecosystem.
"They prey on insects and prevents plants from being infested, are a part of the food chain for other birds, and utilise waste items like cotton, paper, fallen leaves and twigs to make their nests. Having sparrows around your house is a sign of healthy biome," quips Rakesh.
Once it is clear that the people attending the workshop are on board, he moves towards demonstrating the correct way to build sparrow nests with equipment like bamboo sticks, grass, threads, jute bags, and even recycled tetra packs.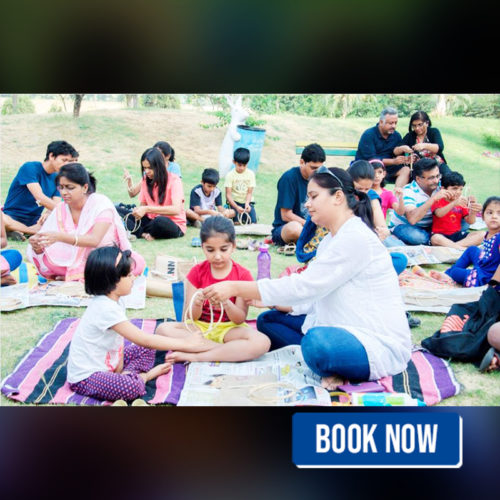 Tracing The Journey to Save The Humble Birds
Some called him crazy, some advised him not to waste his time, and some mocked the Delhi-based photographer and filmmaker for sitting for hours at one place to click a picture of a sparrow. But all the taunts failed to dissuade him from embarking on his mission as he had the full support of his family.
"When I expressed my desire to quit the media industry to dedicate my time for sparrows, Monica was immediately on board and gave her commitment to ERF. My children have also encouraged me at every step of the way," says Khatri.
He started with waste coconut shells and newspapers to make nests and underwent several trial and error methods before zeroing on jute bags and tetra packs.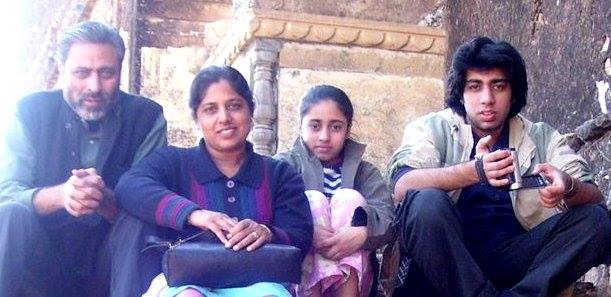 Rakesh would stroll around his locality to identify pockets in the city where sparrows usually fly and build nests on trees accordingly.
Among the many nests he built, one of his first efforts took a concrete shape in 2012 when he was on his way to work.
"I spotted a group of sparrows trying to build a nest under a bridge in Delhi's Mayur Vihar area. Next day I saw some workers cementing the hole where the nest was. When I questioned, I was directed to a government office. After a lot of convincing, the officer-in-charge granted permission, and I built the nest. Within a few days, there were so many sparrows that the area started resembling a tourist attraction. Passersby would stop and click pictures of the birdhouse," he recalls.
Seeing Rakesh's number on the birdhouse, people started calling him and ordering the nests. The calls haven't stopped since, and he has sold thousands of artificial nests across India.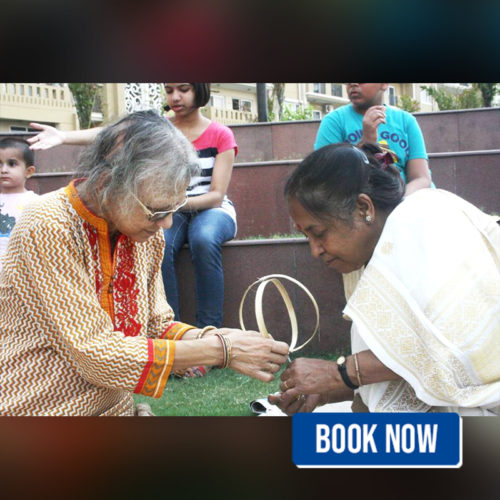 Recalling another fond memory, Rakesh says, "When I was building a nest in city's Wazirabad area, an elderly man gave me Rs 100 after he saw my efforts. He said it was rare to see someone rebuild houses for sparrows that humans have destroyed."
Witnessing A Positive Change
One of the best thing that comes out of every workshop is the enthusiasm shown by the participants to conserve sparrows.
"I have observed that young parents are the most excited of the lot, and eager to learn and make their children a part of the initiative. It is a validation that our future is safe hands," shares Rakesh. Gifting birdhouses is another trend that he has observed. Parents often order birdhouses to give as return gifts.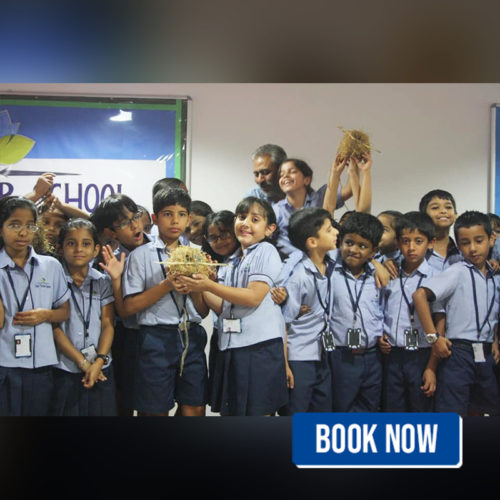 Rakesh is now working on a Do-It-Yourself (DIY) kit to build the artificial nests for children and eventually aims to reach every household in the country.
While his journey has been mostly positive, there have been hurdles as well.
"There have been times when people have destroyed the nests built by my foundation. But that has not stopped me. If they destroy one, I will build another five," he asserts.
For his extraordinary measures and dedication towards saving sparrows, Rakesh has received several accolades and recognition including the International Green Apple Award in the House of Commons in London (2008) and even made it to the Limca Book of Record 2019 for conducting maximum workshops of handmade nests.
In our fast-paced lives, we often miss out on the common issues that prevail in silence but need equal attention. It is only when people like Rakesh make some noise, do we open our eyes and acknowledge the problem.
Now, the time has come for us to not just acknowledge the problem, but also work towards addressing it so that we can save the ecosystem and consequently, our lives.
---
Click here to attend a fun, educative workshop by Rakesh Khatri, where you can tour the Okhla Bird Sanctuary and also learn to makes nests!
---
(Edited by Gayatri Mishra)
Like this story? Or have something to share?
Write to us: [email protected]
Connect with us on Facebook and Twitter.