UN LAB Middleware Label: Title Ends
According to a just-posted filing with the U.S. Securities and Exchange Commission and a company shareholder briefing, the U.S. Department of Justice (DOJ) and the U.S. Fish & Wildlife Service are investigating animal test giant Charles River Laboratories for possible violations of monkey-importation laws. PETA demands that any monkey victims of illegal activities be released to sanctuaries at the company's expense and, if the company is found to have illegally imported monkeys, that its import license be revoked.
This follows DOJ indictments of Cambodian officials and nationals for allegedly selling monkeys abducted from their forest home as bred in captivity.
Importation of monkeys by Charles River and other U.S. laboratory suppliers are pushing these monkeys to the brink of extinction. Recent reports out of Southeast Asia indicate that there will soon be no wild monkeys left in Cambodia, Laos, or Vietnam.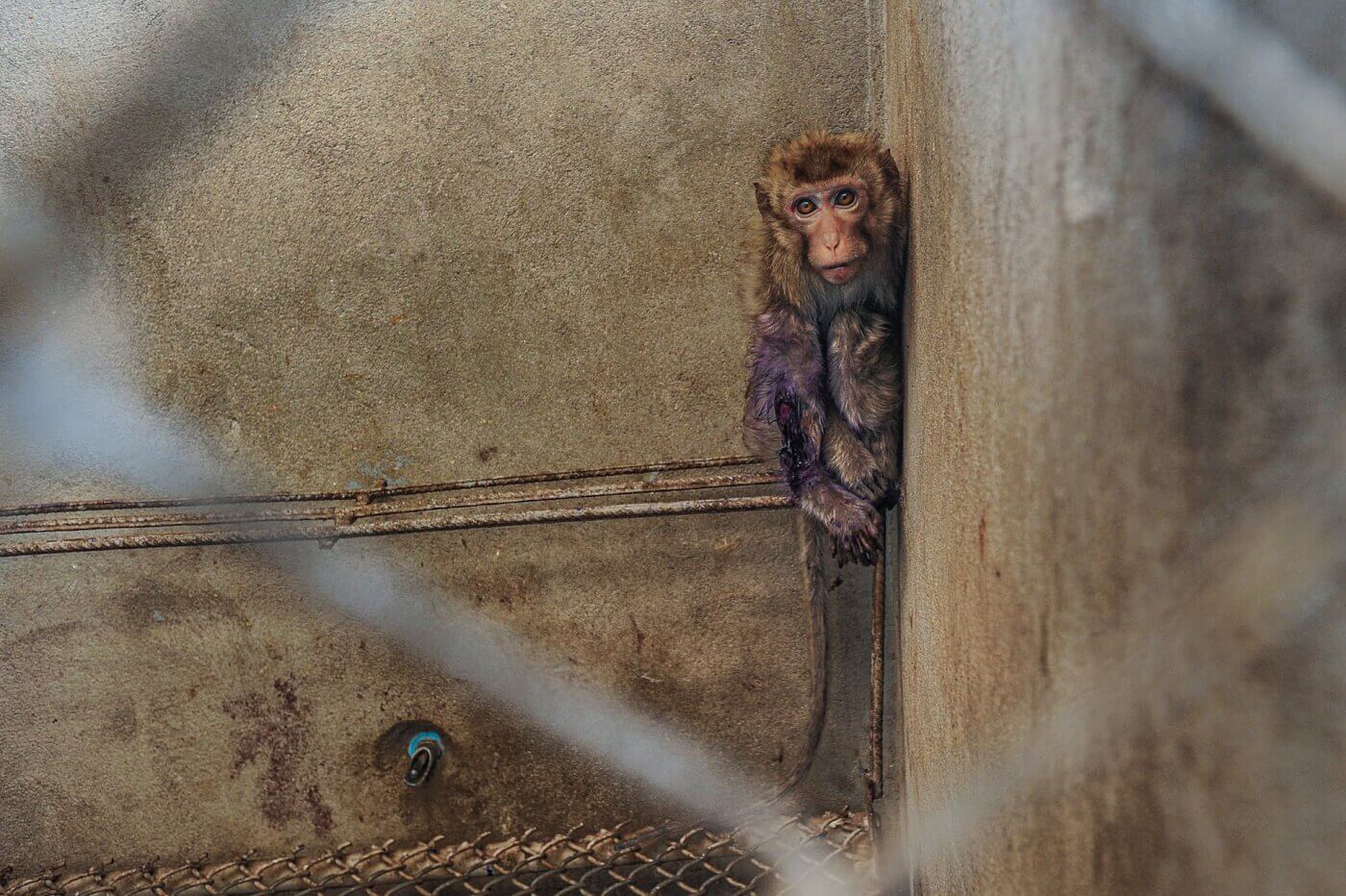 © Jo-Anne McArthur / We Animals Media
Charles River has a long history of violating laws and regulations. It has failed to provide suffering animals with pain relief or appropriate medical care, failed to conduct proper veterinary inspections before trucking monkeys across the country, and even baked monkeys alive. It must now be held accountable.
Since these monkeys can't go back home to their families in nature, the U.S. Fish & Wildlife Service (FWS) must now do the next best thing by sending them to reputable sanctuaries and ensuring that Charles River is never allowed to import monkeys again.
Urge the FWS to send the monkeys to sanctuaries and revoke Charles River's monkey-import permit if it violated the law!