If you've been looking for a travel guide to Egypt that isn't full of activities that exploit animals, you've come to the right place. Multiple PETA exposés show handlers as they whip and beat sensitive horses and camels and force them to carry visitors on their backs or in carriages at Egypt's top destinations, including the pyramids of Giza. Luckily, you don't have to participate in these cruel activities in order to enjoy Egypt to the fullest.
5 Activities to Include in Your Egypt Travel Plans
Egypt has been a popular tourist destination for years, thanks to its extraordinary sites and ancient history—but it's also known for the animal abuse that routinely occurs at some of its most famous destinations. Here are some terrific options for a compassionate travel experience:
Go to a Museum
Egypt has numerous museums, from The Egyptian Museum and the Museum of Islamic Art in Cairo to the Bibliotheca Alexandrina in Alexandria, which offer enriching opportunities to appreciate collections of countless artifacts from ancient times and insights into the history of local culture.
Explore Cairo
Visit the many markets, mosques, and other attractions in Egypt's capital city. Take a sunset or sunrise cruise on the Nile. Try some local cuisine like koshary, a traditional dish that's often prepared in a vegan manner. (Check with your server.) Much of the popular street food is made of lentils, rice, and noodles, which are topped with fried onions, chickpeas, and tomato sauce. Stop by El Tahrir or Abu Tarek for a bowl to take along on your walk through the city.
Travel to Luxor
Split into an East Bank and a West Bank on either side of the Nile River, this ancient city offers visitors a multitude of temples and tombs to tour. Some spots in Luxor offer donkey, horse, or camel rides. These intelligent, feeling beings are often abused for their entire lives. Once they're no longer able to perform, they will likely be killed or sold for other purposes, such as to be butchered for meat. If you're on a tour and it offers camel rides, horse-drawn carriage rides, or any other animal encounters, speak up and say that you don't want to participate in animal abuse.
Go Scuba Diving in the Red Sea
Whether you want to witness the natural beauty of the area's reefs or take in undersea ruins, the Red Sea has something for you. Always remember to keep a respectful distance from any underwater animals you may encounter.
See the Pyramids
As one of the Seven Wonders of the World, the Great Pyramid of Giza is a massively popular site—but it has a dark side. Handlers force camels to carry tourists on their backs until their bodies give out. Horses pull carriages in blistering heat with very little access to food, water, or shade. These animals are individuals with unique personalities and needs, yet they're treated as taxis. When someone inevitably asks whether you want to take a ride or a photo with an animal, politely but firmly decline. Fortunately, you can explore the impressive complex on foot for a wonderful cruelty-free experience.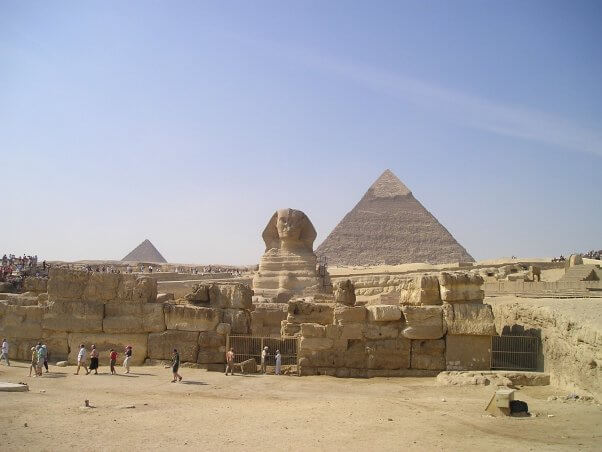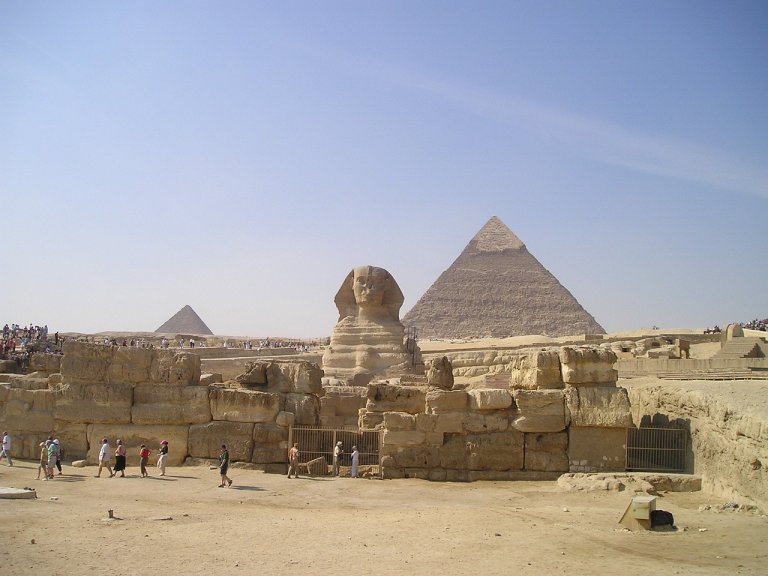 No matter where your travel plans lead you in Egypt, please leave animal exploitation off the itinerary. Sometimes tour guides or drivers may surprise you by offering a camel ride, even if you've already said you're not interested. Never feel bad about asserting yourself and reminding them that you won't participate in any activity that exploits animals. Stay firm and know that you're doing the right thing. When you raise your voice for animals, others on your tour may choose to skip the cruelty as well.
Help stop the abuse and refuse to participate in any activities that involve animal exploitation.
Learn How to Be a Compassionate Traveler