Are you adding a new furry friend to your life but don't know where to start?
After all, while puppies are a joy to have around, they also require tons of care and attention.
In honor of National Puppy Day, check out the following tips.
They'll help you prepare for your puppy and train your pet after it's arrived at its new home.
Preparing for your puppy:
Puppy-proof your home
Buy all your puppy supplies
Establish a schedule
Get set up with a veterinarian
Once your puppy is home:
Start training your puppy early on
Pick a potty spot and stick to it
Play with your puppy as much as you can
Get into a bedtime routine
Preparing for your puppy 
1. Puppy-proof your home 
You've probably heard of baby-proofing your home, but have you heard of puppy-proofing? Puppies can get into a lot of trouble, so puppy-proofing is important to keep your pup safe and (hopefully) out of trouble.
MICHAEL J FOX CUDDLES NEW PUPPY IN ADORABLE PHOTO
There are tons of different things to do when puppy-proofing your home, according to the American Kennel Club. Some important things to do are to keep electrical cords far out of reach, keep cleaning supplies high up or behind a locked door, keep your toilet bowls closed, and put away any small items that your pup could choke on. It is also important to move all the sharp objects out of your puppy's reach as well as secure the trash cans so that your pup can't get inside.
You will also need to puppy-proof the backyard of your home since that is a place where the two of you are likely to spend a lot of time. Some things you will need to do outside are fence your yard, fence around in-ground pools, and remove any toxic plants from the space.
2. Buy all your puppy supplies
There are tons of supplies your new puppy is going to need. Some important things you should buy right off the bat, according to Chewy, are dog food, food and water bowls, a collar, an ID tag, a leash, poop bags, a dog crate, treats, a dog bed, and lots of toys.
When buying toys for your pup, make sure you also purchase some enrichment toys that keep your puppy busy. Puppy trainer Andrea Arden told Fox News Digital about the importance of enrichment toys and provided an example of a popular one among pet owners, The Comfort Bone. Toys like these are hollow, so treats and food can be placed inside.
GOLDEN RETRIEVER PUPPY MEETS HIS NEW OWNER IN A VIRAL VIDEO AFTER TAKING A SOLO FLIGHT TO REACH HER
When preparing for your new puppy, Chewy also recommends getting things like training tools, potty pads, dental products, grooming essentials, flea and tick control, as well as stain and odor remover to help you clean up any messes that are bound to happen.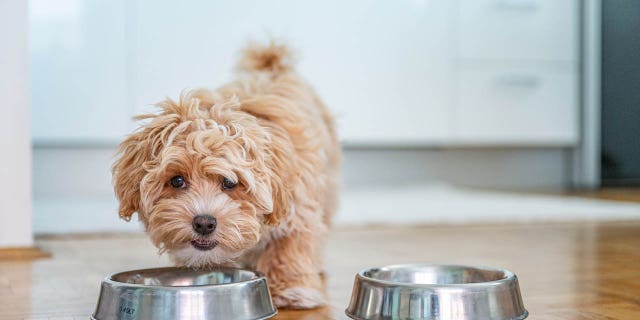 3. Establish a schedule
Establishing a schedule is important for your puppy and your family if there will be multiple people taking care of the pup.
Early on, try to set up a schedule for when you are going to feed and walk your puppy as well as when bedtime will be.
You can also create a schedule within your family in terms of who will be taking of each task. Maybe one person feeds the puppy every morning, and someone else does a morning walk. Delegating tasks for each member of the family can help you work together and make sure the puppy is getting everything that it needs.
FACIAL RECOGNITION APP CAN IDENTIFY YOUR PET'S FACE WITH 99% ACCURACY
When setting up a schedule, it's also important to talk to your family about rules for your puppy. One common rule families should establish whether the puppy will be allowed on the furniture. Make sure you and your family members are all following the same set of rules for your puppy.
4. Get set up with a veterinarian
It is vital that your pup gets set up with a trusted veterinarian for yearly checkups and emergencies and to make sure all vaccinations are up-to-date.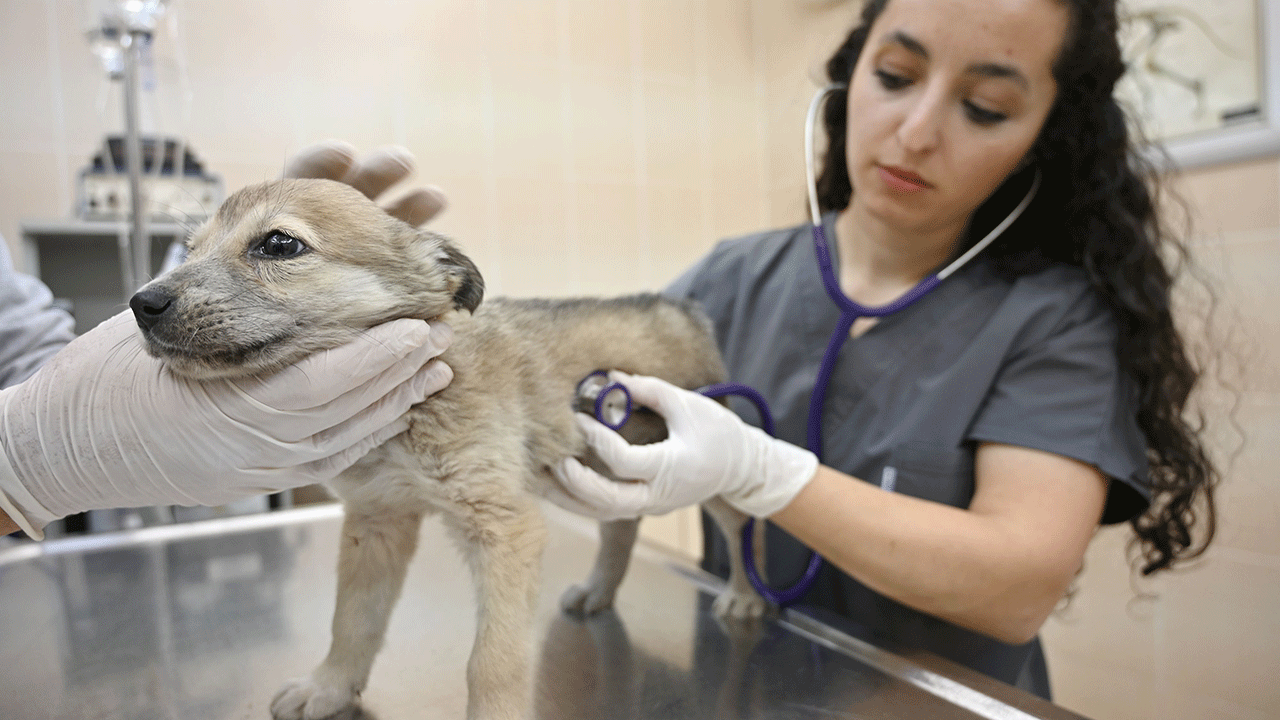 Once your puppy is home
1. Start training your puppy early on
Arden shared tips with Fox News Digital on puppy training and tips to make the process go as smoothly as possible.
She recommends getting involved in puppy classes early or to begin training at home as early as you can. This will help to set good expectations and boundaries for your puppy.
You'll also want to teach your puppy hand-targeting foundation behavior and impulse control foundation behavior, according to Arden.
For hand-targeting foundation behavior, teach your puppy to touch its nose to your flat palm. Once the pup does this, provide the pup with a positive verbal response like "yes" and give out a treat.
One expert recommends getting involved in puppy classes early or to begin training at home as early as you can.
As you increase the distance between you and your puppy, this technique becomes the foundation of "come when called."
Impulse control behavior will help your pup not to jump on things (or people). For this exercise, hold a treat over your puppy's head. Don't worry if he starts jumping toward the treat; this is normal. Once he calms down and stops jumping, allow the puppy to sit for a moment and give the treat.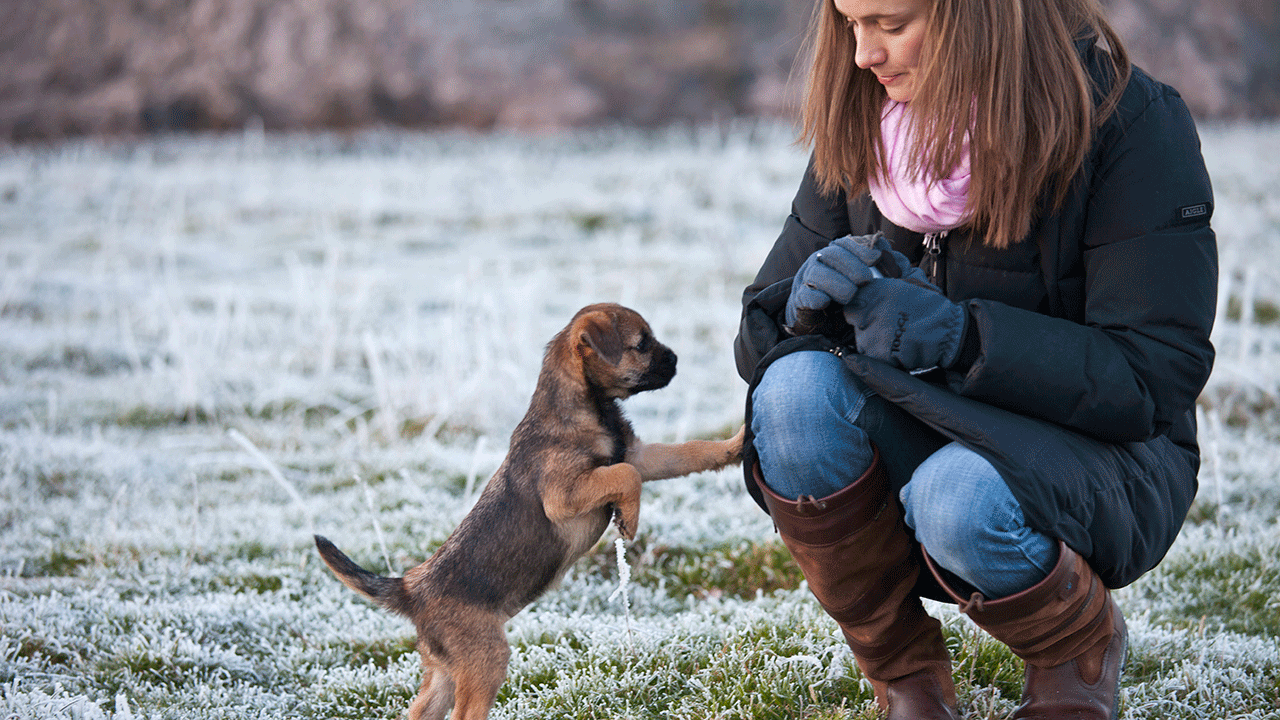 Over time, start to increase the amount of time you hold the treat over the puppy's head. Eventually, your pup will stop jumping and will patiently wait for the treat.
2. Pick a potty spot, and stick to it
Establishing a potty spot early is important for a puppy. Also, remember to provide a reward every time your pup goes to the bathroom in the designated area.
3. Play with your puppy as much as you can
Puppies need their playtime, and they will need more exercise as they get older.
A general rule of thumb to follow is that a puppy needs five minutes of exercise per month of age for up to twice a day, according to Canine Journal.
By that logic, a puppy of four months can get 20 minutes of exercise twice per day.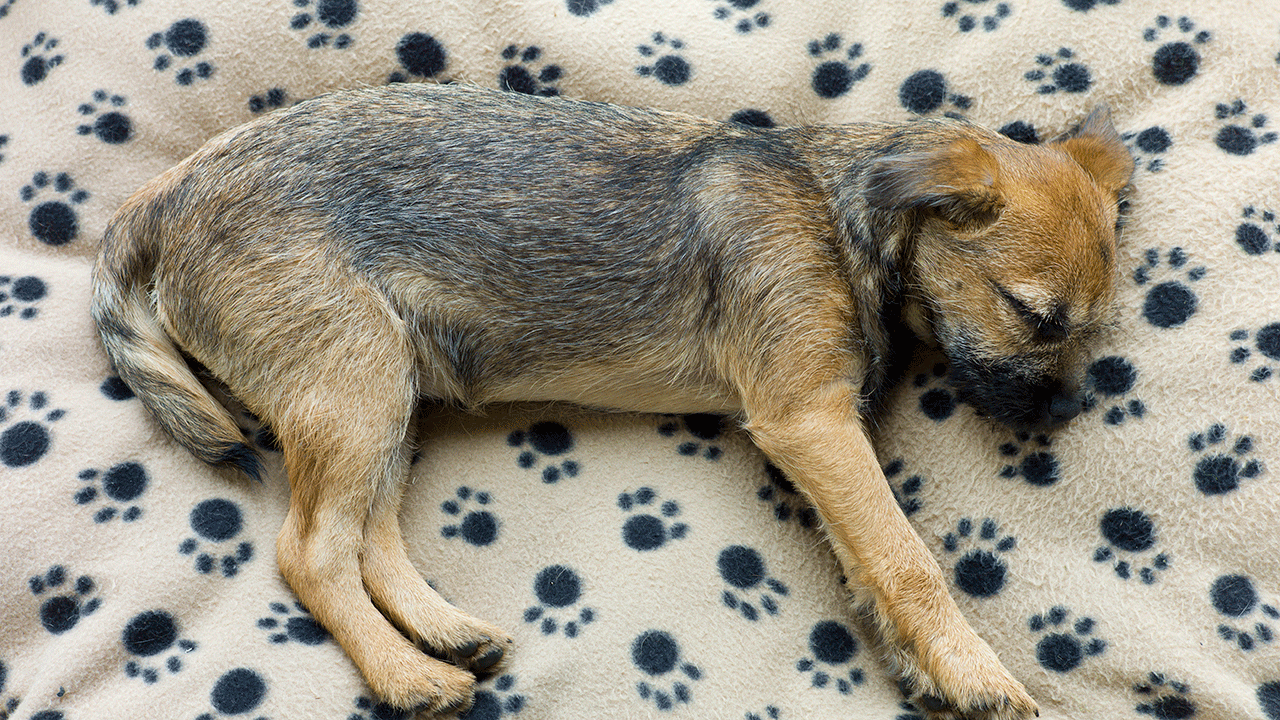 When it comes to exercise, there are tons of different things that you can do with your puppy. You can go on a hike or a walk around the block. You can play fetch or tug of war. You can run around the yard with your puppy or play with toys inside.
4. Get into a bedtime routine
Puppies are most likely not going to sleep through the night for the first few months. Some things you can do to help your puppy get acclimated to sleeping in their new home is keeping their crate in the same room as you and settling down around the same time every night, according to the American Kennel Club.
If you are looking for ways to help your pup settle down, taking a nighttime walk may be a good idea to get it ready for bed.
Also, be aware that your puppy may not be able to go that long without going to the bathroom and may need to go out during the night.
If your pup starts to whine at night, don't let it in bed with you unless you plan on allowing the pup to sleep there on a regular basis.