Edward and Seymour's story began in the most unexpected of places—PETA's Bea Arthur Dog Park in Norfolk, Virginia, where they were abandoned, along with their three siblings, one sunny day in late summer. Their tale would surely have devolved into a real-life horror story were it not for the quick-thinking PETA workers who came to their rescue.
The litter of kittens spent time recuperating in a loving foster home before, one by one, Edward and Seymour's brothers and sister were adopted. Now these lonely boys want to know when it will be their turn.
We don't know how the nearly identical kittens keep getting overlooked. At about 7 months old, they're playful, social, and easygoing—not to mention extremely cute. These ginger gentlemen enjoy galloping around the house on their long, gangly teenage-kitten legs, chasing each other and their latest toys. And when they've tired themselves out, they turn to their favorite guilty pleasure. Nope, not knocking things off the kitchen table—watching scary movies.
Although their foster dad says they're still too young for slasher flicks—their impersonation of the twins in The Shining got them banished to an early bedtime—Edward and Seymour love a cult classic or even a rowdy horror-comedy.
Edward may have claws, but they're nothing like scissor hands. (Please stop asking him to design topiaries. He'll have to start charging soon.) Speaking of shrubbery, the only plant Seymour's interested in is catnip. (He's not a voracious Venus flytrap and prefers snacking on cat treats, not humans.)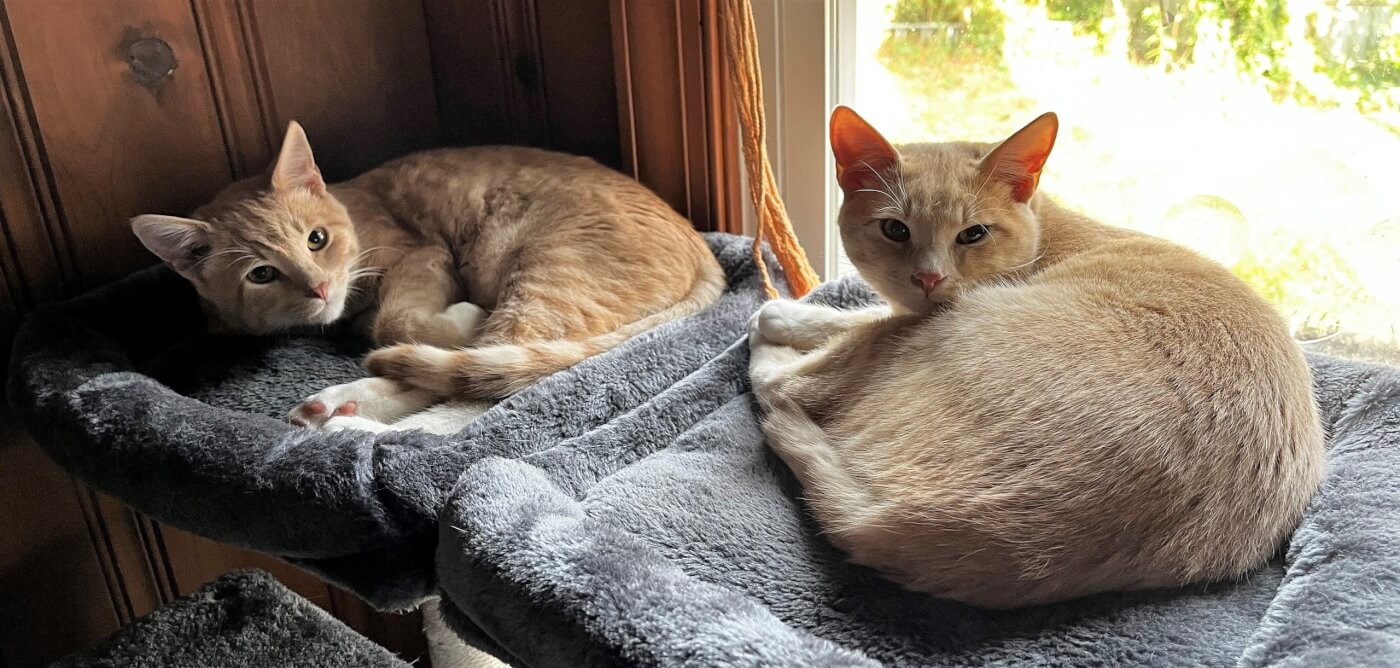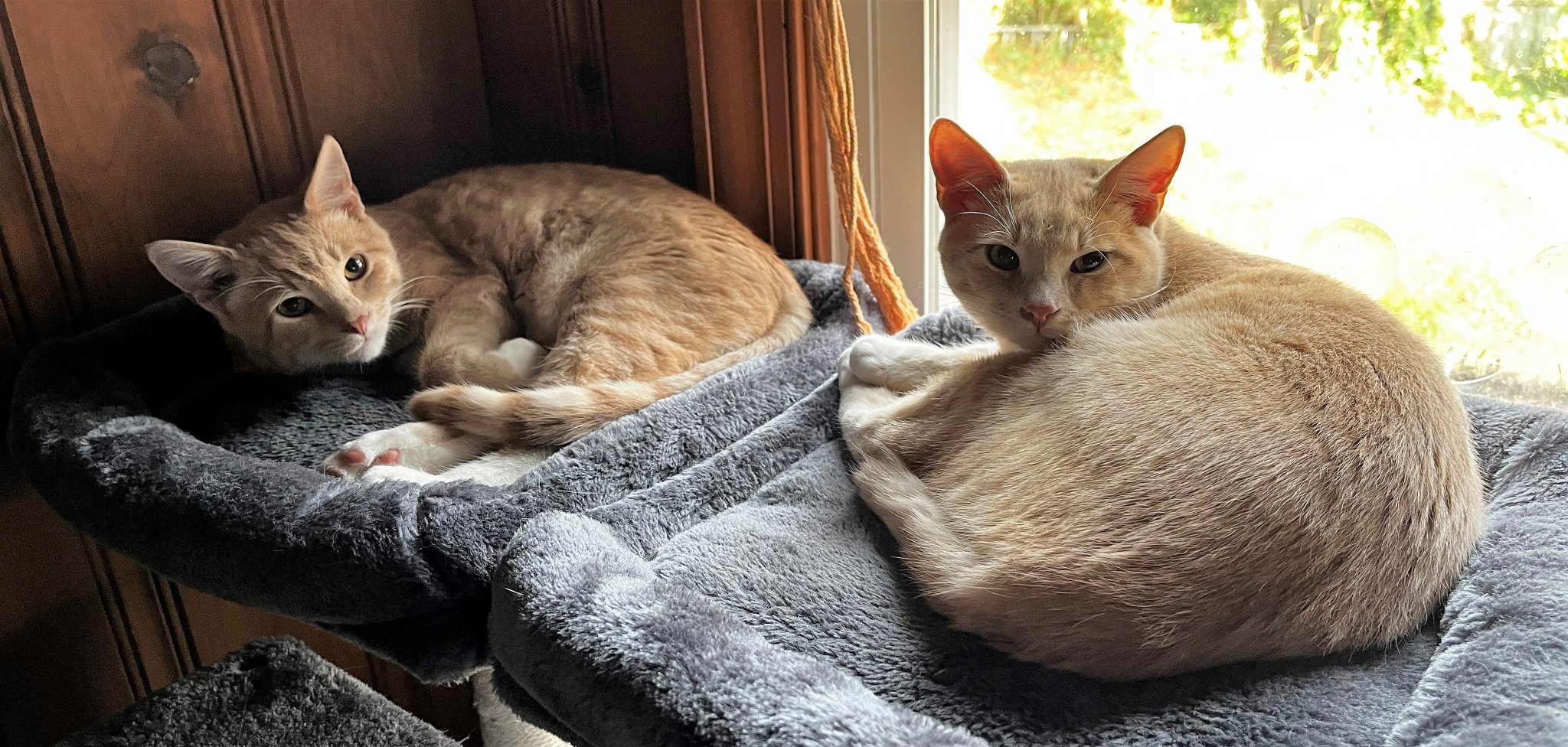 Edward and Seymour would love to be adopted together, but as long as there's another friendly cat in the home, they won't mind striking out on their own and can travel anywhere on the East Coast.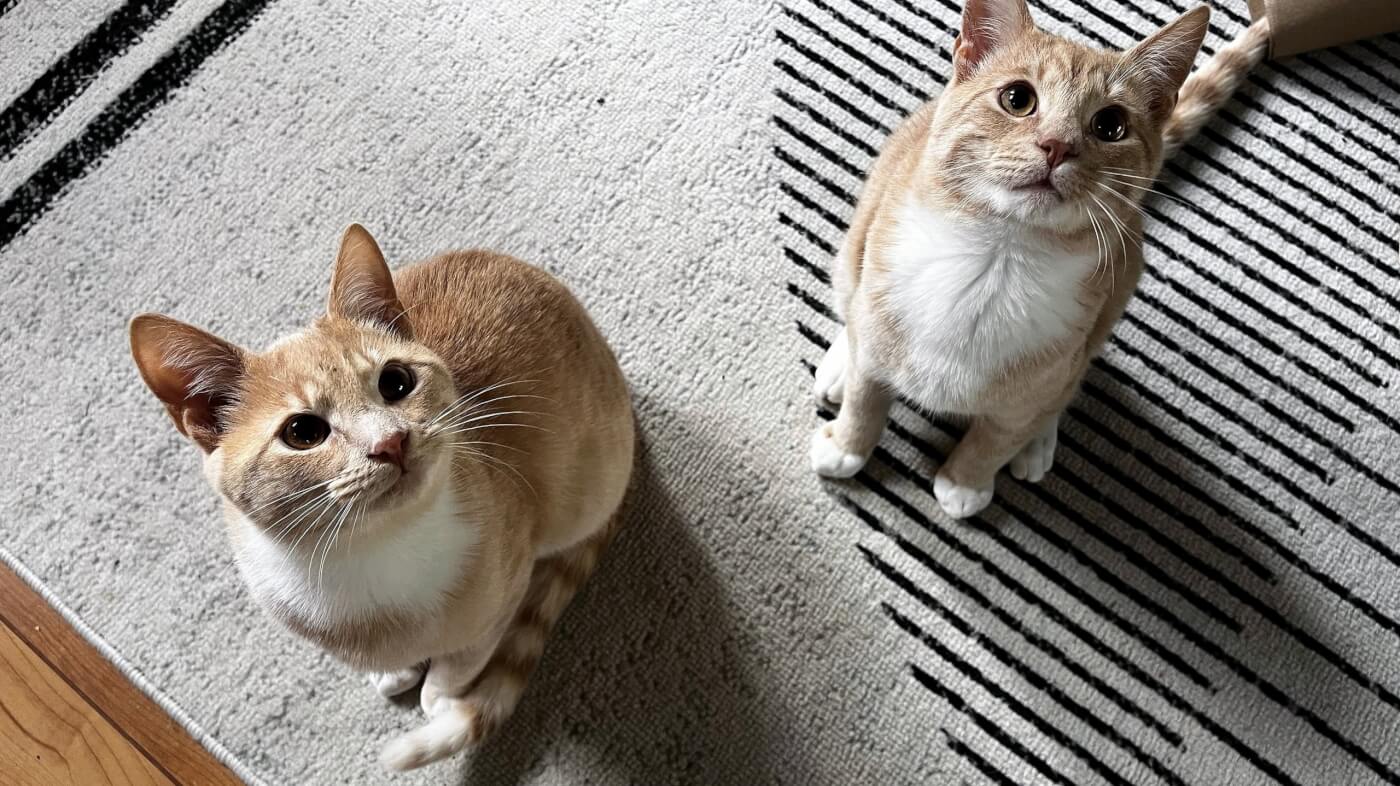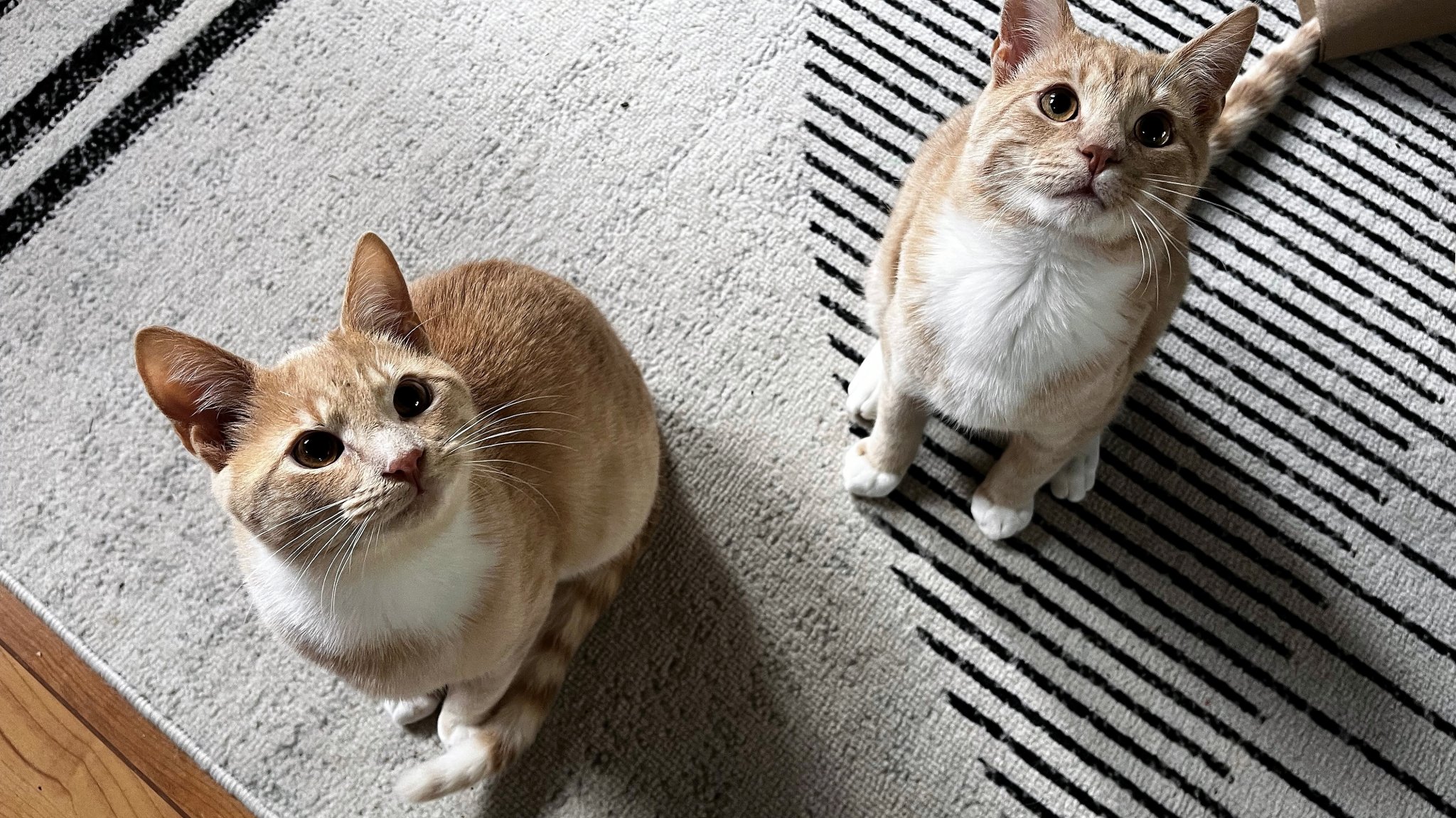 Do you have room in your family for one or both members of this devilishly handsome duo? E-mail [email protected] to learn more!